Armley Tennis Club - Open Evening
Armley Tennis Club - Open Evening
21 October 2022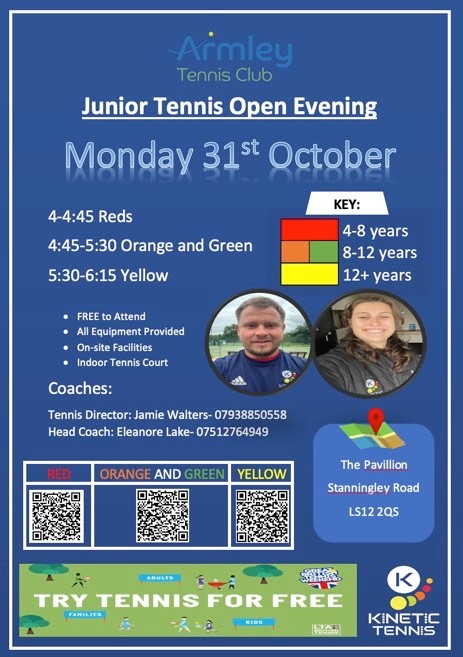 Armley Tennis Club are hosting an open evening on Monday 31st October 2022.
This event is completely FREE and they are providing all of the equipment to all players that wish to attend. This will be an opportunity for children, who do not normally have access to tennis, to have a FREE session with their qualified coaches.
See the above flyer for more information.