Blog Category: Year 3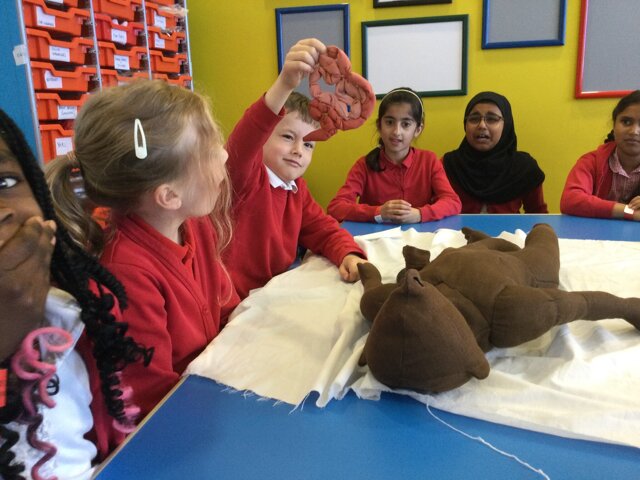 Class 11 had a fantastic time at Leeds City Museum.
We had fun taking part in an Egyptian workshop where we got to mummify a body.
We even saw a real mummy which was over 3000 years old!
Category: Year 3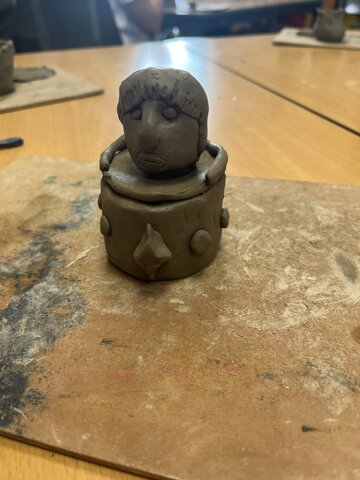 In DT, Class 11 have had a great time practicing our clay-moulding skills!
We have worked hard on our canopic jars and have produced some fantastic work already!
Category: Year 3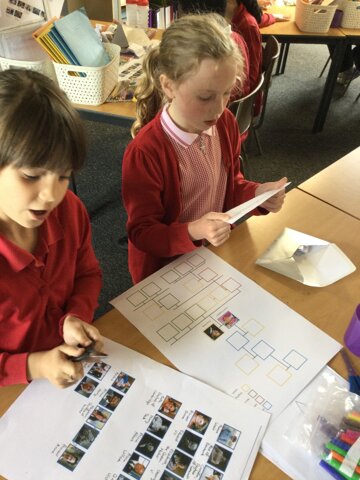 Class 11 became spies for the day, using clues to piece together the Queen's family tree.
We learned what an heir is and who the consort to each monarch was.
We learned how our current queen is related to Queen Victoria and who will succeed her.
Category: Year 3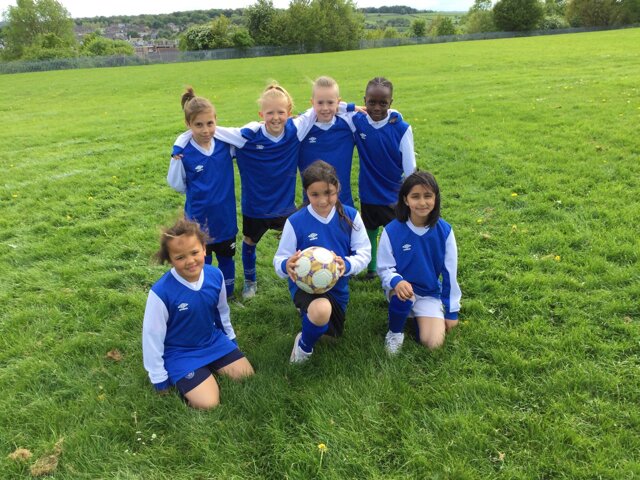 Year 3 and 4 mixed football team competed in a football tournament against some of the local school. They finished second overall and played some fantastic football.
The children showed excellent team work and never gave up.
Well done!
Category: Year 3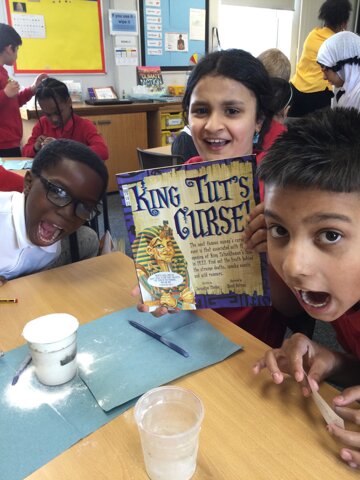 Class 11 have had a fabulous time learning how to be an embalmer, learning about the process of mummifying our pharaohs . First of all, we cried for the pharaoh and pretended we were professional weepers - some of is took this role very seriously!
We then created an incision to scoop their…
Category: Year 3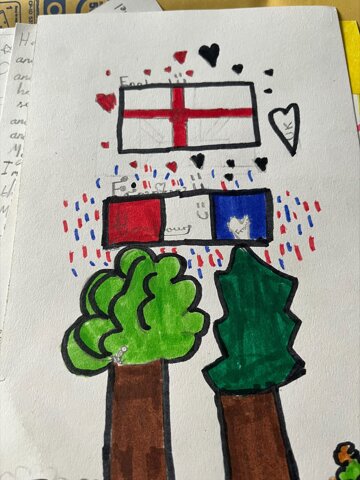 It's been an exciting day for class 11 as we have finished our postcards and they are now on their way to France!
We are so excited to hear back from our pen pals!
Category: Year 3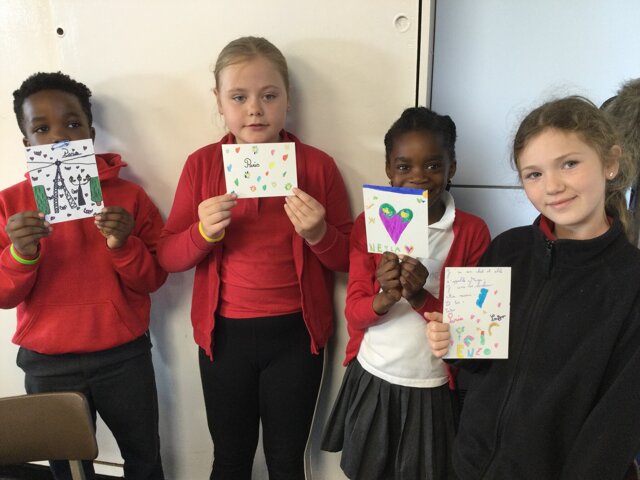 Class 11 have had an extremely exciting day writing letters to French pen pals! Firstly, Miss Matley showed us where the French school was on the map and we were delighted to find out it was close to Disneyland Paris! We spent time learning about their local area and what they would study at…
Category: Year 3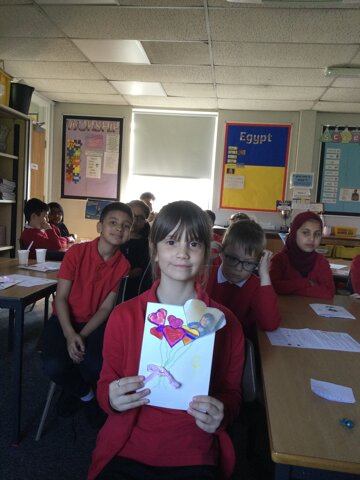 Year 3 enjoyed making Mother's Day cards for the special women in our lives. We took special care to make them 3D and tie extra ribbons onto them to make them extra special.
We even helped the staff in our class make cards for their mums - they were very grateful!
Category: Year 3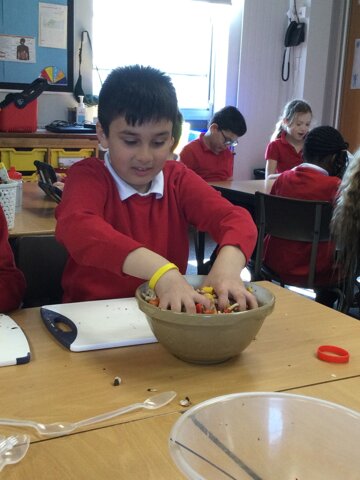 Class 11 have really enjoyed making their Feijoada, which is a Brazilian dish! We worked in small groups to chop and prepare the veg, using our knife skills to create a healthy meal.
We all had a taste once it was cooked and most of us really enjoyed it!
Category: Year 3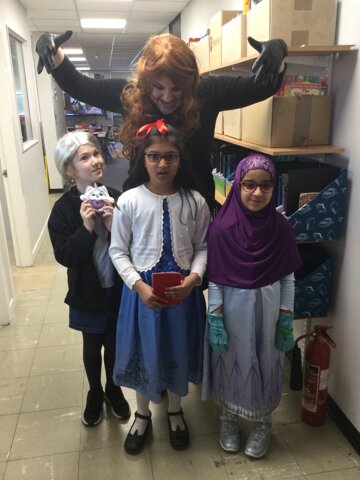 Years 3 and 4 were very surprised when they came to school and found that witches had replaced their teachers! We have stirred our potions, made a poster warning people about the witch and have written a play script about the witches.
We have had lots of fun acting out the book and thinking…
Category: Year 3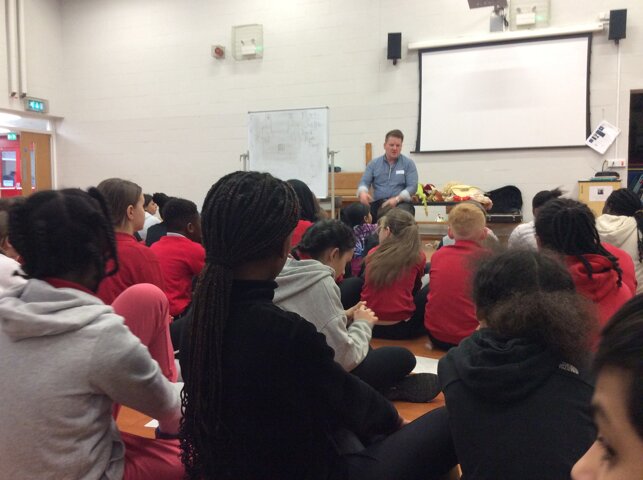 Thank you to Miles Salter who has visited us today at St Bart's.
He has worked with all our KS2 classes on the love of reading and performing stories.
We've really enjoyed it, thank you so much.
Category: Year 3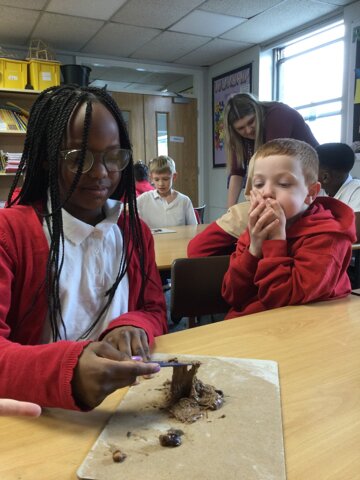 Class 11 have had an exciting start to our Stone Age topic. We investigated what Stone Age people ate by dissecting fossilised poo!
We found out that Hunter gatherers eat what was available to them and often relied on berries, seeds and leaves to keep themselves alive!
We also found out that…
Category: Year 3