Maths
'Children must hold maths in their hands before they hold it in their head'.
At St Bartholomew's C of E Primary, we follow the National Curriculum, in ensuring all pupils become:
Fluent in the fundamentals of mathematics
Able to reason mathematically
Able to solve problems by applying their mathematical knowledge
We offer to support and challenge children appropriately, so that they fulfil all curriculum requirements by the time that they have finished their primary education. We understand the value of early mathematics' understanding and ensure our children are equipped with the basics in maths and a deep understanding of core facts to develop automatic recall of key mathematics components.
We want all children to be prepared for the next step in their academic journey, as well as instilling a love of mathematics within all pupils. We recognise that positive attitudes towards mathematics goes hand in hand with success in the subject.
We aim to equip children with all of the essential life skills by the time they leave us, including telling the time, paying for items with money, designing and measuring objects and many more. We ensure that the love of maths that we foster within children equips them for a range of jobs they may want to one day start, all of which would require some level of mathematics to be successful in. We understand the complexities of mathematics in secondary school and try to equip our pupils appropriately for this next stage in their education.
We ensure that our diverse mix of children are submerged into a vocabulary rich curriculum and that all mathematical terms and words are understood and applied.
Finally, we want children to love maths and to look forward to their lessons and see the wider world benefit of the subject.
Curriculum - Maths
'I enjoy singing number songs with the children. Such a fun way to learning all about numbers' – EYFS Staff
'My favourite thing about teaching Maths is seeing a child experience their own lightbulb moment' – St Bart's Staff
'I love using the White Rose Scheme. It provides a range of ideas, support and inspiration to apply in every lesson' – St Bart's Staff
'Using manipulatives makes our Maths lessons fun, engaging and accessible for all abilities' – St Bart's Staff
'My class love learning Maths. We particularly love singing counting songs, it's a great way to learn our timetables' – KS1 Staff
'I love learning all about numbers' – KS1 Pupil
'Our Maths at St Barts is fun!' – KS2 Pupil
'I enjoy Maths because I like learning about useful things like time. I can then use that everyday' – KS2 Pupil
'I love Maths because I get to learn something new everyday!' – KS2 Pupil
'Knowing my timetables and some division facts allows me to work out other mathematical questions' – KS2 Pupil
'Once I have finished my Maths work, I love to get a Math Challenge and test my own thinking' – KS2 Pupil
Curriculum - Maths - Useful Links
White Rose Maths - Maths with Michael
Curriculum - Maths - Subtraction Skills
Reception have been practicing their subtraction skills and enjoying the sunshine this week. We played 10 pin bowling and then worked out how many had been knocked down / taken away. The children then used ten frames and whiteboards to show the answers. "First we had 10, then 3 fell down, now there are 7 left".
Curriculum - Maths - Algebra
This week, year 6 have began their topic of algebra in maths. We have used multi-link and base 10 to form algebraic expressions.
Curriculum - Maths - Measurement
Class 9 worked in groups to solve problems based on measurement with reasoning. We used the things we had been learning about to help us unpick the problems and discuss the reasons for our answers.
Curriculum - Maths - Numbers 1,2 and 3
In maths this week we have been learning all about numbers 1 2 3 and all the different ways to represent them. As a class we made a huge poster and everyone added something on to it; 2 circles, number block 3, 1 robot, 2 apples etc.
Curriculum - Maths - Patterns
We have loved learning about patterns this week in reception. We have really enjoyed making fruit kebab patterns. Pushing pieces of fruit onto the kebab stick to make a pattern such as apple, banana, apple, banana. Then the best bit, we got to eat them! Also, after reading 'Oliver's Vegetables' we have used vegetables in our painting area to print some patterns.
Curriculum - Maths - Rapid Recall
This week in maths, class 7 have been practicing rapid recall of their number bonds of 10 and 20. The children have also been using different concrete apparatus to demonstrate their knowledge of 2 digit numbers. They have been working with partners to show their understanding of place value. Well done class 7!
Curriculum - Maths - Basic Addition
In year 2 we have looked at basic addition this week, using different methods to help solve a variety of calculations.
Curriculum - Maths - Adding & Subtracting Sums
Mr Needham was extremely proud to see the hard work taking place in class 15's Maths lesson. All the children were completing different adding and subtracting sums. Well done class 15.
Curriculum - Maths - Large Numicon
We love being about to take our Maths learning outside in reception. We enjoy using our large Numicon to order numbers and add them together. We also enjoy using many different resources to practice our counting skills.
Curriculum - Maths - Partitioning 2 Digit Numbers
In class this week we have looked at different ways to partition 2 digit numbers. We could partition a 2 digit number at least 4 ways. We enjoyed working with the base ten.
Related News
27 March 2023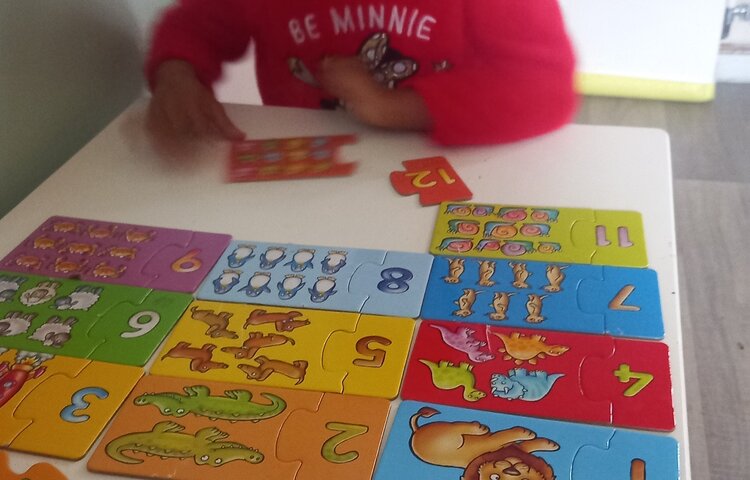 1 March 2023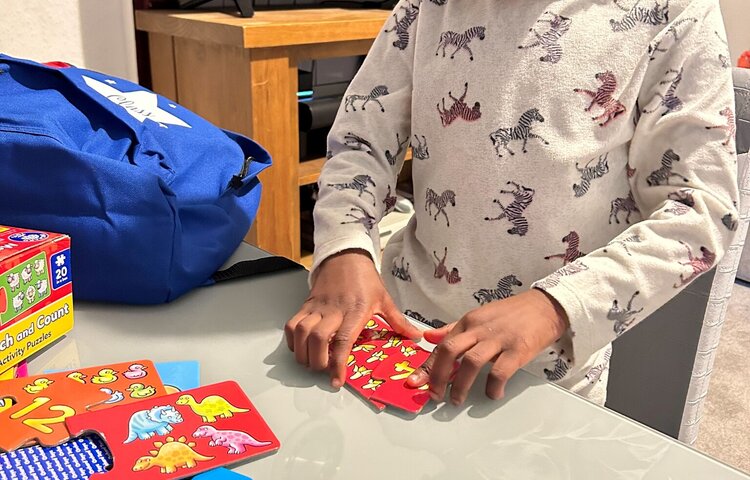 23 May 2023
15 May 2023