Blog Category: Year 6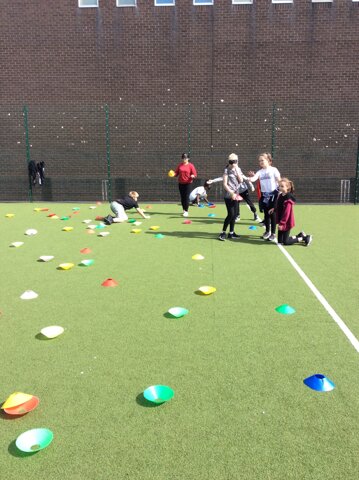 In OAA the children enjoyed testing their team skills by taking part in different activities in PE today.
Category: Year 6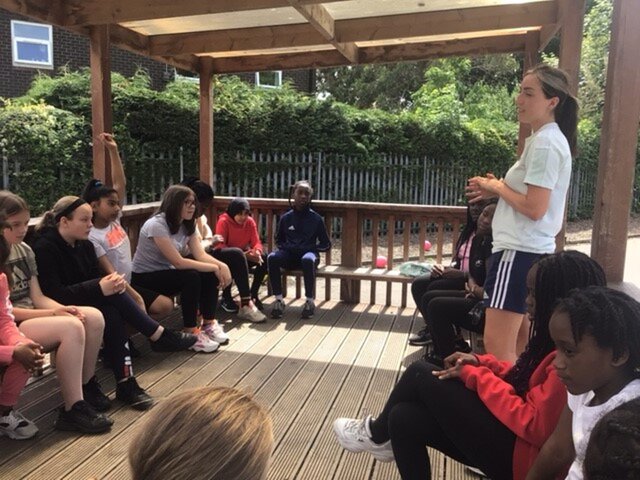 Children in the year 5 and 6 girls' football team received a talk with the Leeds United Women's captain, Catherine Hamill about how hard work and dedication got her to the position she is now in.
Catherine was kind enough to take the time to answer all the children's questions and the…
Category: Year 6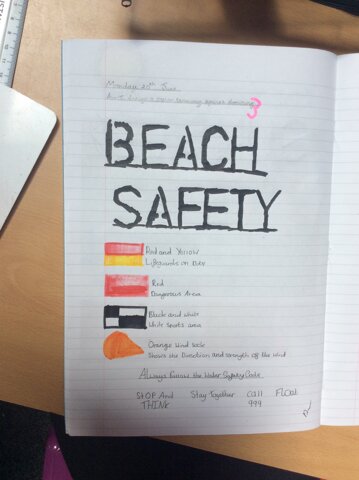 Well done year 6 for creating drowning posters that we distributed throughout LKS2 to make children aware of water safety as the weather is getting warmer.
Category: Year 6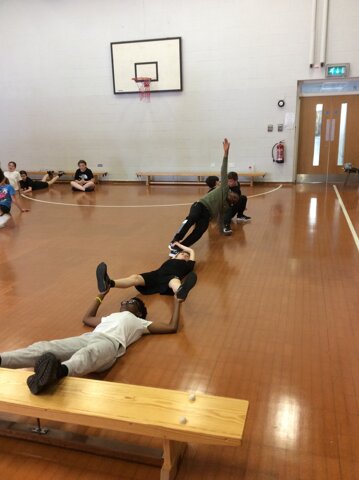 Class 19, enjoyed playing some team games in P.E today, they learnt about the importance of working as a team, having the confidence to share their ideas and coming up with different strategies to complete the task.
Category: Year 6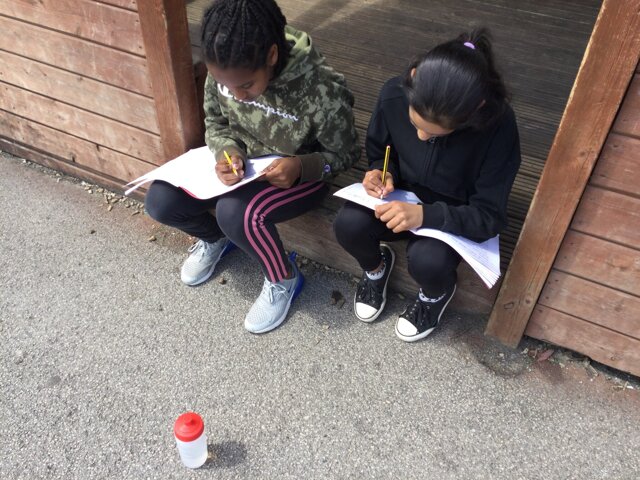 Year 6 have been studying light and have conducted their own experiments this week researching shadows and how they change throughout the day.
Category: Year 6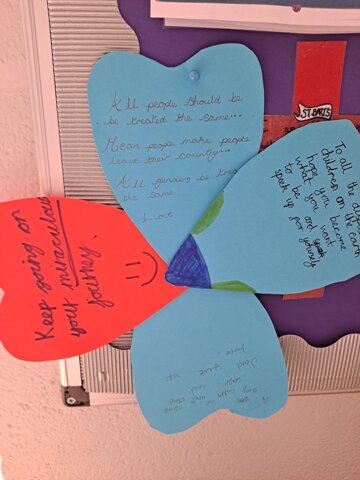 Class 18 enjoyed hearing the story of Amal and Malala today.
We learnt more about World Refugee Week and the arrival of Amal to Leeds next Monday.
Category: Year 6

Class 18 have worked hard on their power point presentations about the Queens Platinum Jubilee.
The class enjoyed listening to each other's presentation.
One of our pupils told us about the Queens secret handbag signals she uses when she's on an engagement.
Category: Year 6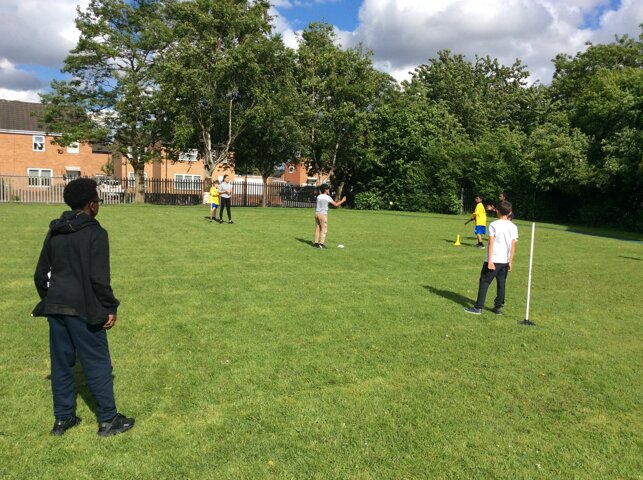 Year 6 competed against the local schools in a Rounders competition. They played 4 games and won every one.
Well done you showed some great team work and some excellent skills.
Category: Year 6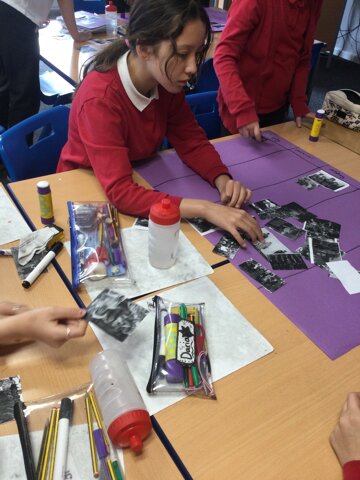 This week, to learn about the platinum jubilee, year 6 learnt about how to act and how not to act if they ever meet the Queen.
They then looked and arranged the Queen throughout her life at different social events.
Category: Year 6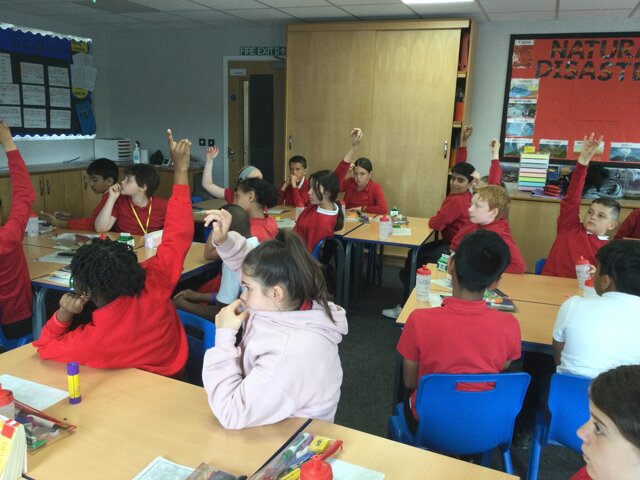 This week, year 5 and 6 have taken part in an anti-bullying workshop, where they learnt about the dangers of different types of bullying and how it can affect peoples lives.
Category: Year 6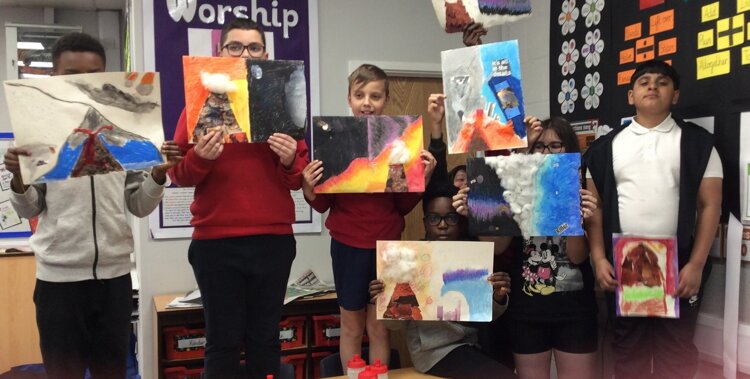 Class 19 have worked hard on their natural disaster art.
They have used lots of different materials to bring their pictures to life.
Category: Year 6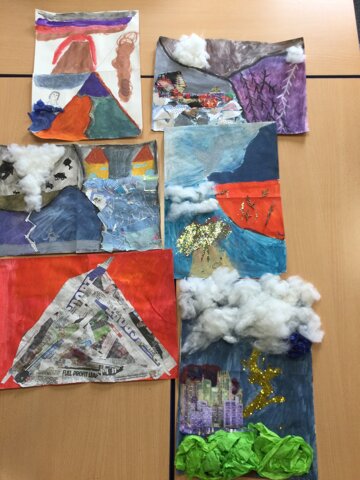 Year 6 have been creating their own collage art based on our topic of natural disasters!
Category: Year 6