Blog Category: Year 2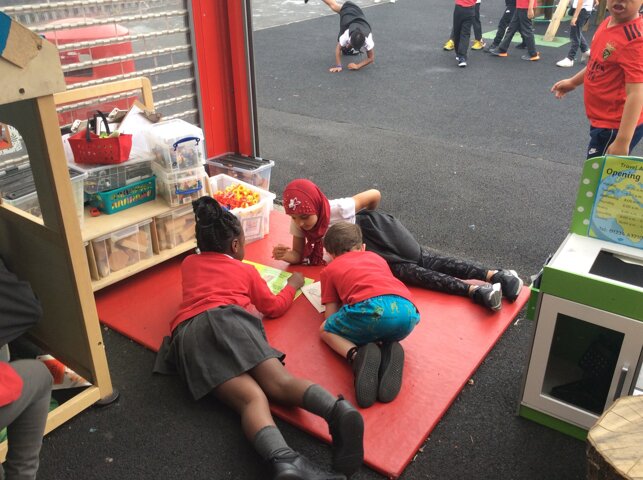 Children in key stage 1 have enjoyed reading stories together at playtime and lunchtime in our special reading areas.
Category: Year 2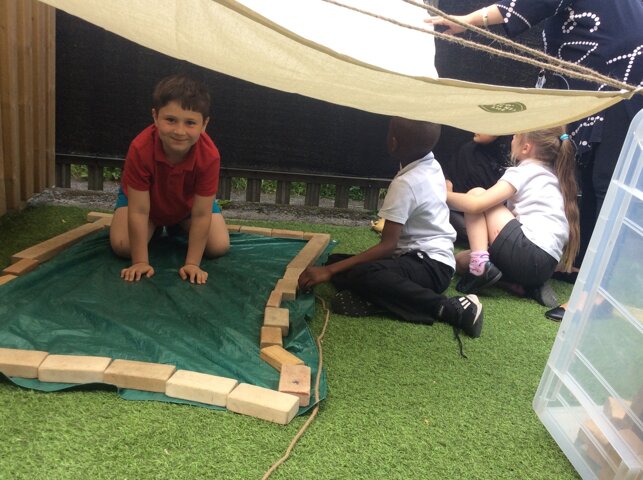 Year two have been working in small groups to build a pirate den.
They have shown great team work while creating their dens and it's been great to see all the different ideas they have had.
Category: Year 2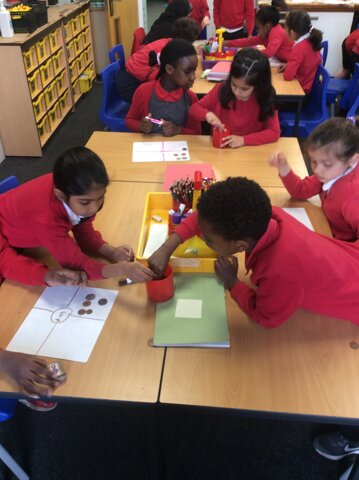 Year two have worked hard looking at money.
We have been making different amounts using a variety of coins.
Category: Year 2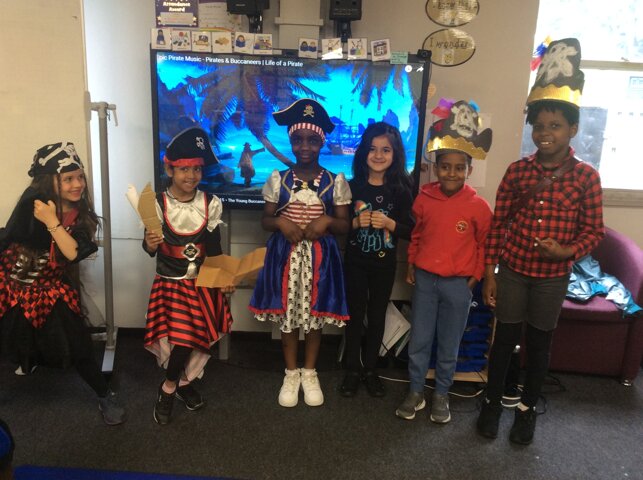 Year two had a great day dressing up as pirates. Everyone worked so hard on their costumes and they all look fantastic.
We spent the day completing fun pirate activities which included a treasure hunt and reading our pirate riddles out loud for others to guess.
Category: Year 2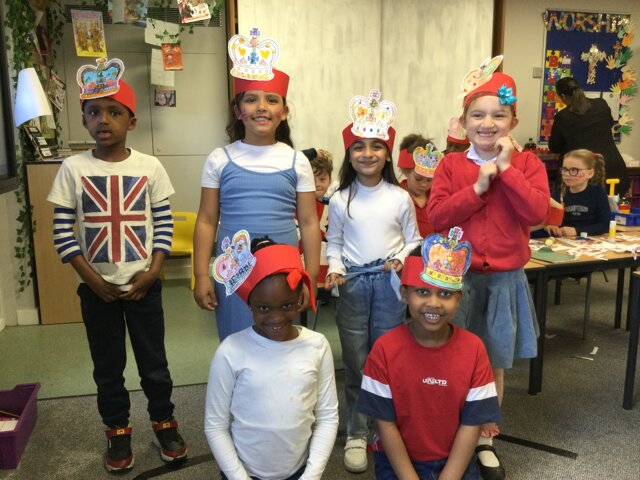 Class 7 really enjoyed the Jubilee celebrations.
Category: Year 2

Year 2 had a pirate day to end their topic all about pirates. They dressed as pirates, played pirate games, made a pirate den and had a treasure hunt.
They also read their pirate riddles they had written by themselves.
We hope you like them.
Category: Year 2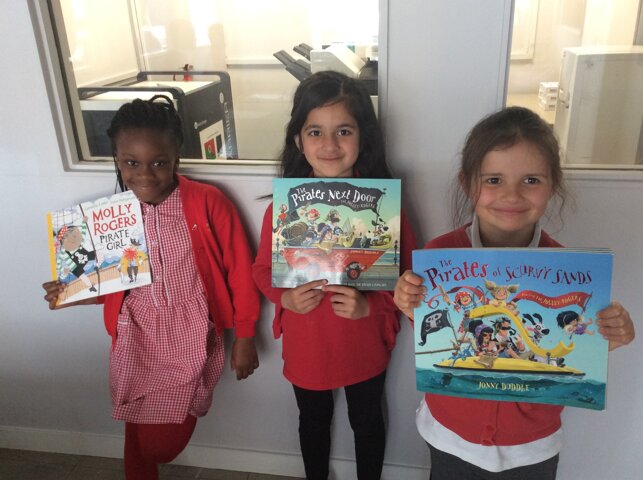 Children in year 2 have loved reading a wide range of pirate themed books in book club this week with Mrs McCaffrey.
They have brought in their own books from home to share with their friends and talked about the characters and plot of the different stories.
Children have compared books and…
Category: Year 2

Class 7 have been working with Lala this term singing, acting and playing instruments in their music lessons.
They have really enjoyed themselves and created a fantastic performance.
Well done class 7.
Category: Year 2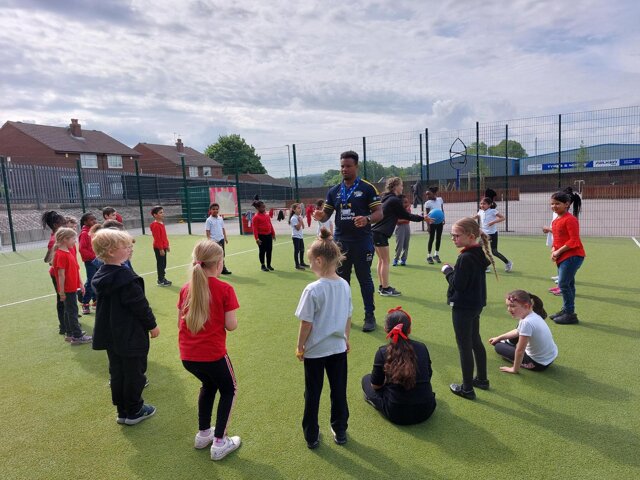 Class 7 had a visit from a Leeds Rhinos Rugby coach and really enjoyed working on their basic co-ordination skills.
Category: Year 2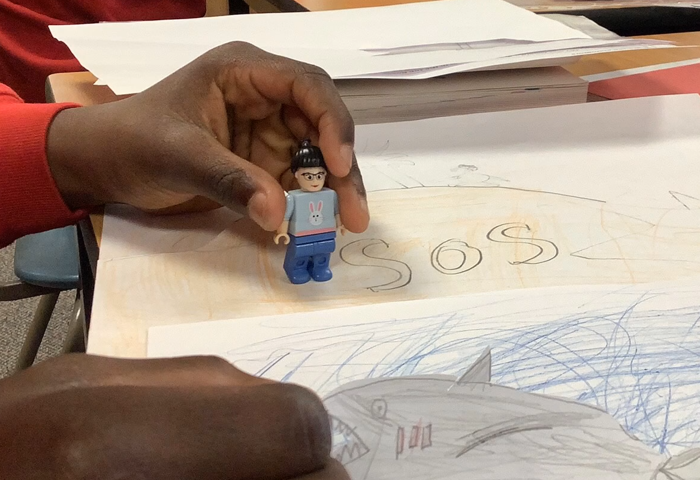 Year 2 have been learning to use stop motion to create an animation.
They researched the type of animation they could make, planned their animation on a story board, wrote a script, created backgrounds and props as well as filming, recording and editing their animation.
This was all…
Category: Year 2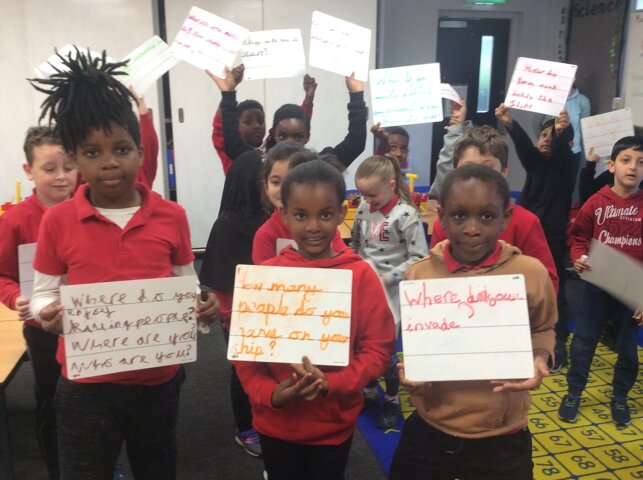 This week children in class 8 enjoyed interviewing the famous pirate Blackbeard!
The children were able to write their questions with correct punctuation - using question marks accurately. Three of our pupils then jumped into the hot seat and pretended to be Blackbeard and answered the…
Category: Year 2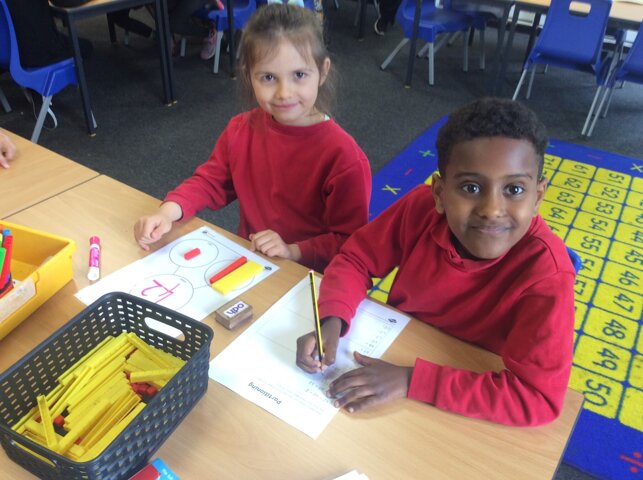 In class this week we have looked at different ways to partition 2 digit numbers. We could partition a 2 digit number at least 4 ways.
We enjoyed working with the base ten.
Category: Year 2