Blog Category: Year 2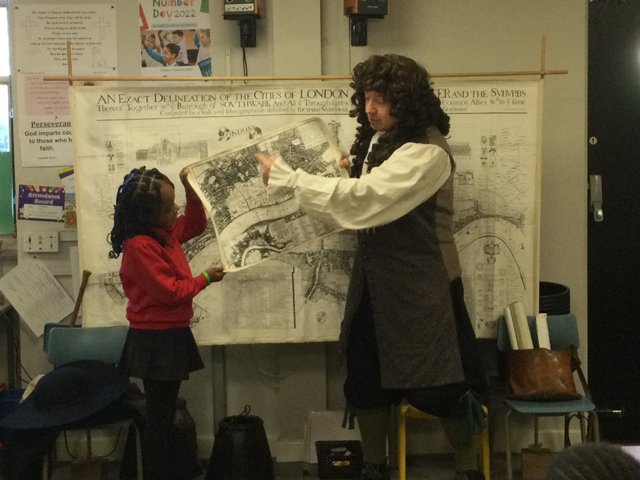 Year 2 had a visitor in this week to support with their understanding of the Great Fire of London.
Samuel Pepys friend explained how the fire started and spread, the children acted out being the fire to gain a greater understanding.
They then had to be Londoners and pass water buckets to…
Category: Year 2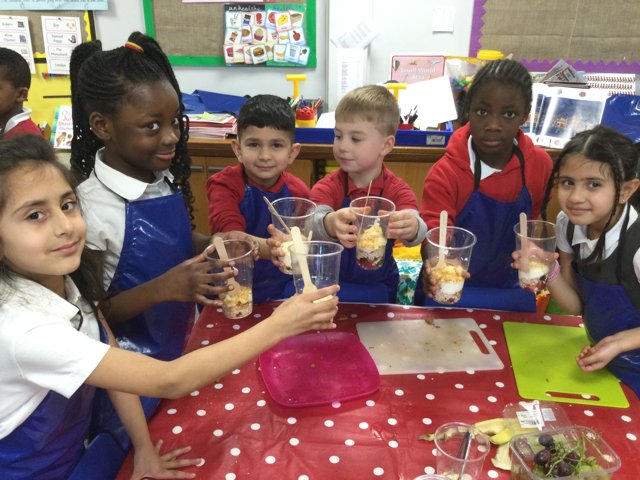 This term in Science and PSHE we are looking at healthy eating. We have already discussed the importance of healthy eating and this week we got to make some of our own healthy food.
We really enjoyed discussing the different types of healthy food and we worked carefully to chop our own fruit to…
Category: Year 2

Class 8 have started a new topic The Great Fire of London. In English this week we looked at the poem London's burning.
We discussed the historical accuracy of it then we learnt the poem off by heart and performed it as a round.
We hope you enjoy it!
Category: Year 2

Class 7 have learnt the poem London's Burning to go with our topic of The Great Fire of London.
We have practiced it in different groups and rounds and recorded it for you all to see.
We have worked on speaking clearly and remembering the patterns of the words.
Category: Year 2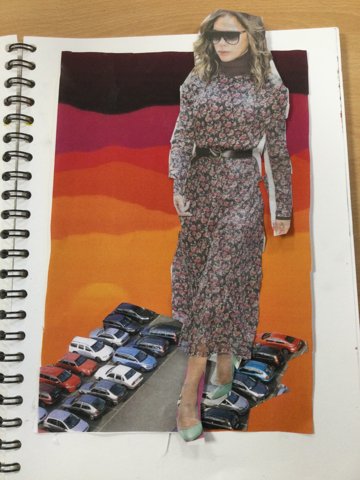 Year 2 have been learning about the work of Jessie Treece in art. We have learnt about collage and where to place things in the background, foreground and so they are the focal point. Here are some examples of our recreations of his work.
Category: Year 2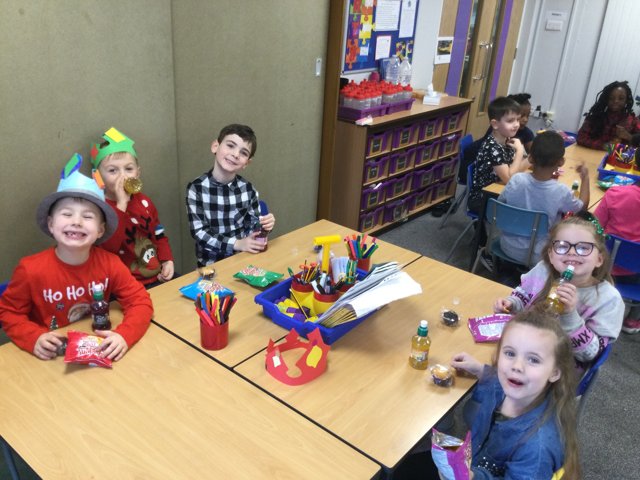 Class 7 loved their Christmas party, santa visit, pass the parcel and party food.
Category: Year 2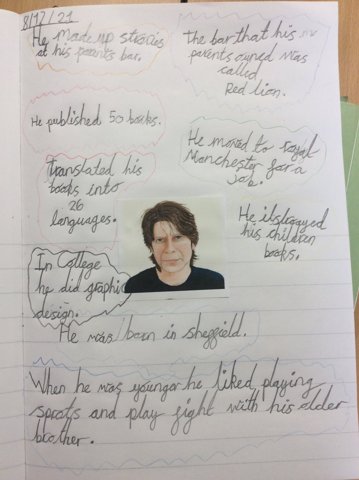 This half term year two looked at lots of books by the same author.
We really enjoyed the Anthony Browne books and we found it very interesting finding out about his life.
Category: Year 2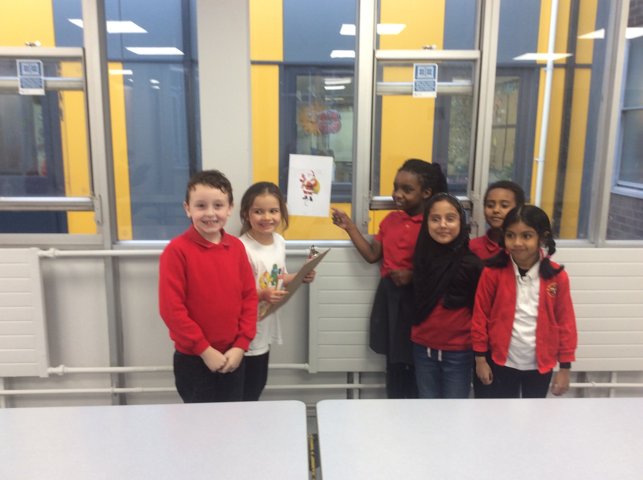 We had a great time completing the treasure hunt in school. All the children found the hidden word Christmas.
Afterwards they all enjoyed a hot chocolate with cream.
Category: Year 2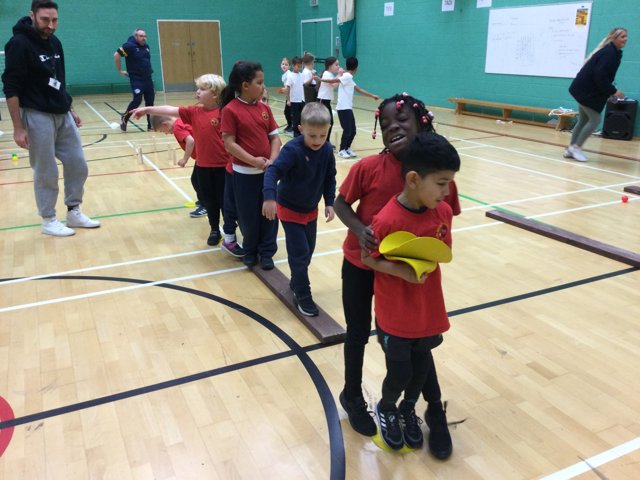 Year 2 took part in a teambuilding event which tested their communication skills. They managed to cross the Amazon river and arrive back safely.
Category: Year 2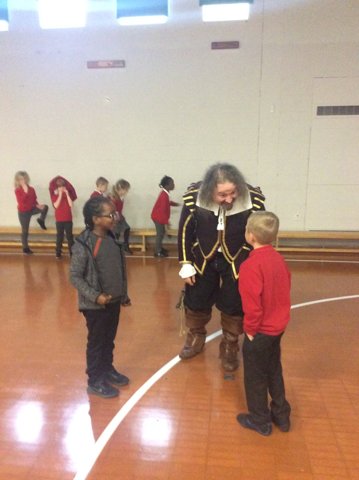 We had a great day learning about why we celebrate bonfire night. Guy Fawkes came into school to perform an assembly to classes 4,5 and 6. The children were invited to act too. We learnt about the different people that were involved in the Gun powder plot and how the events happened.
Later in…
Category: Year 2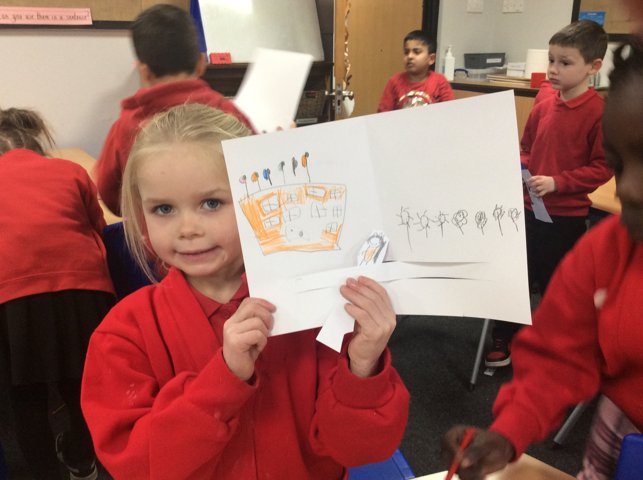 Class 6 have been exploring how we can use sliders to make moving pictures.
We have enjoyed designing our own picture and then using a slider to make it move.
Category: Year 2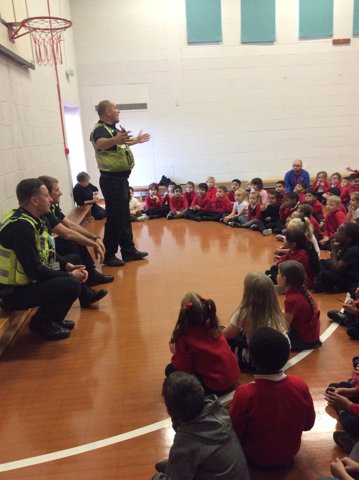 Year 2 were lucky to have the police come into school to visit us. They told us about all the different jobs they do and how they help people.
We learned about how we can stay safe and people who help to keep us safe.
Category: Year 2