Blog Category: Year 5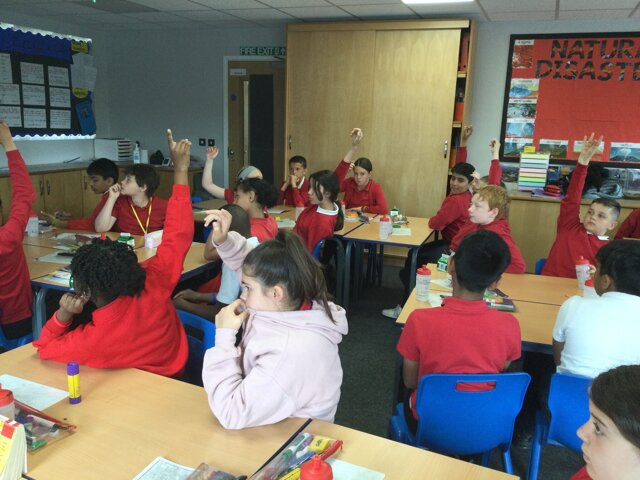 This week, year 5 and 6 have taken part in an anti-bullying workshop, where they learnt about the dangers of different types of bullying and how it can affect peoples lives.
Category: Year 5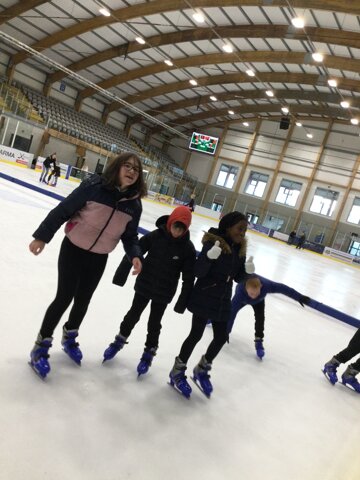 Year 5 and 6 pupils enjoyed a coaching session at Plant Ice.
The children showed great resilience and were skating confidently at the end of the session.
The children thoroughly enjoyed themselves and we can't wait to go back.
Category: Year 5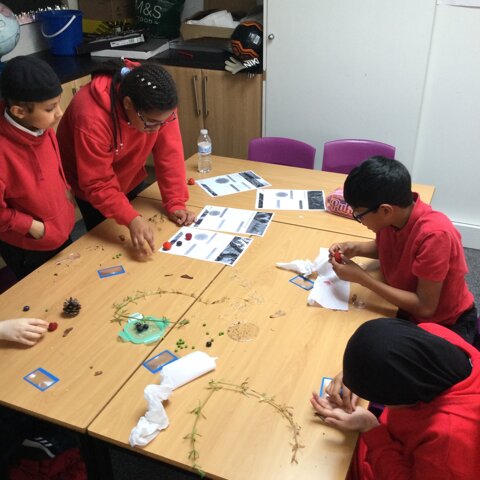 Today we have been looking at seed dispersal and different types of seeds. We used our research sheets to identify and classify the seeds into groups according to their method of dispersal.
We also enjoyed playing with the sticky buds and helicopters (sycamore seeds).
Category: Year 5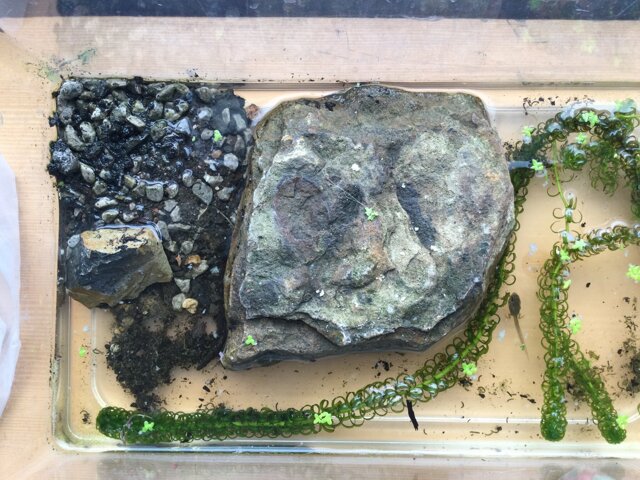 Our little guests are coming along swimmingly and have just begun to develop their hind legs.
This means they will soon be ready to come out of the water onto their stones beach and then it will be time to release them.
Category: Year 5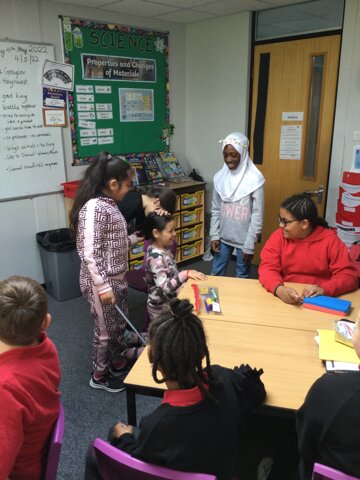 Today we learnt about the story of King Saul in RE.
We compared it to the story of Moses and fleeing Egypt then acted out the story.
Category: Year 5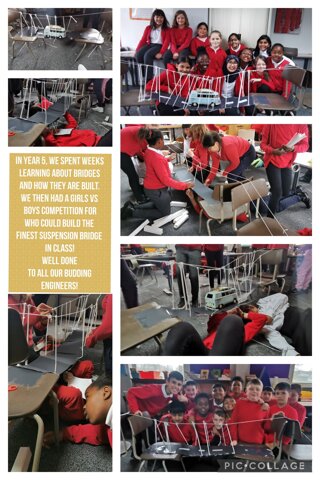 In year 5, we studied construction methods of various support structures leading up to creating our own suspension bridge.
We studied famous designers and techniques and completed a team building competition which was excellent fun.
Well done to all of our budding, future…
Category: Year 5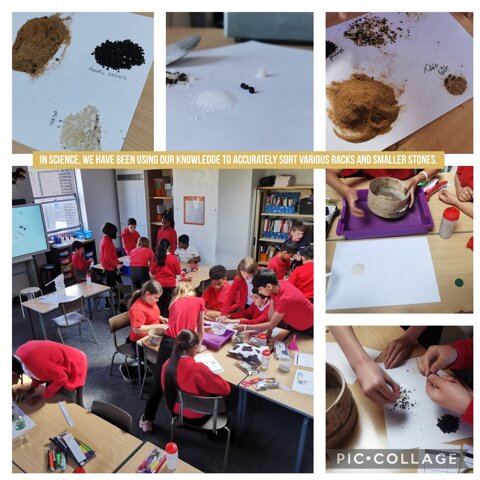 In year 5, we have been studying materials, their properties, and how they differ from each other.
In this lesson, Class 15 were attempting to use various sieves, filters and techniques to separate the mix of rock salt, table salt, aquatic pebbles and sand!
We had a great time and had some…
Category: Year 5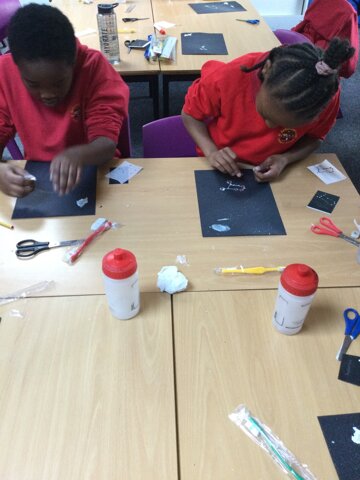 In class 14 we are studying 'who let the gods out?' alongside our history topic of Ancient Greece.
To support understanding we created our own star constellations relating to our Zodiac signs. We looked at star signs and created the constellations with paint and crystals.
A fun and creative…
Category: Year 5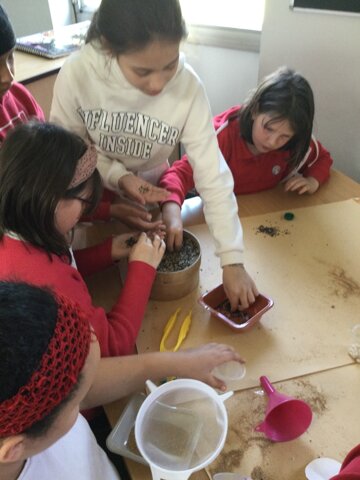 Class 14 were challenged with separating 3 materials, sand, salt and pebbles, without any help or guidance.
They used manual separation techniques, filtration and evaporation to retrieve each of the materials.
A brilliant, challenging afternoon.
Category: Year 5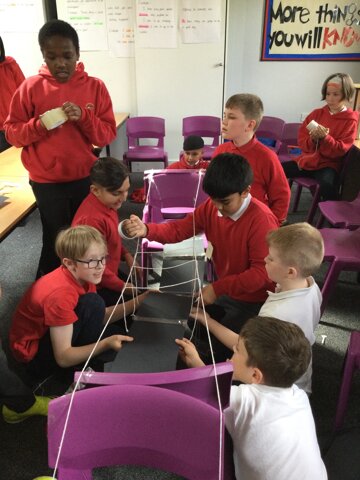 Class 14 undertook a fantastic bridge building competition, where we pitted boys against girls, to complete our bridges unit in DT.
It was a very close call, but as the boys' bridge broke right on the last test, girls were declared the winners! A fantastic effort from all.
Category: Year 5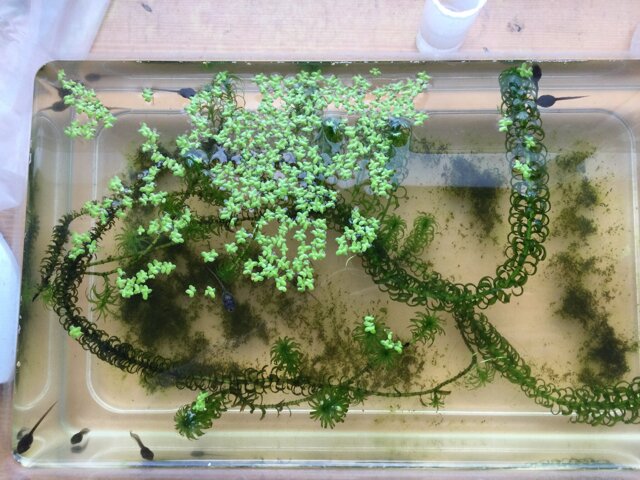 My how you've grown! It's been a quieter 2 weeks in the classroom but our little visitors have certainly been busy growing.
We spent our English lesson learning about frogs so we can begin writing about their lifecycles as well as being prepared for their next exciting stage - legs!
Next…
Category: Year 5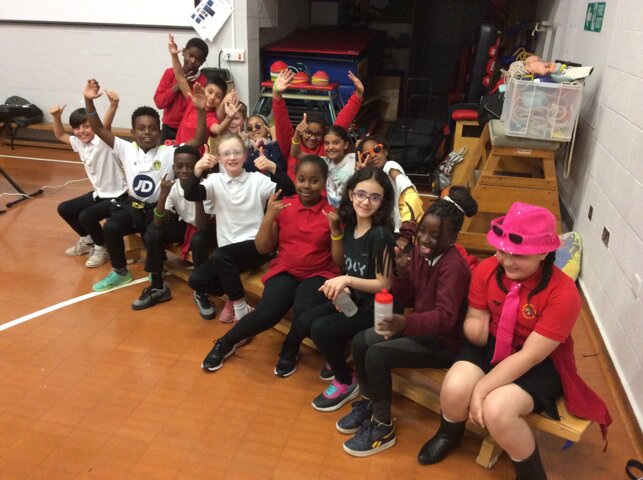 Some children in Year 4 and 5 have worked with Rocksteady to produce 2 bands.
Both learned different songs and performed them in front of the different year groups.
I think we can all agree, after only 10 weeks of practice, they've done amazingly well.
Category: Year 5