Blog
This week in Computing, class 19 were researching and then planning how they might program their Micro:bits in order to make a favourite toy interactive!
Having fun is serious business!
Category: Year 6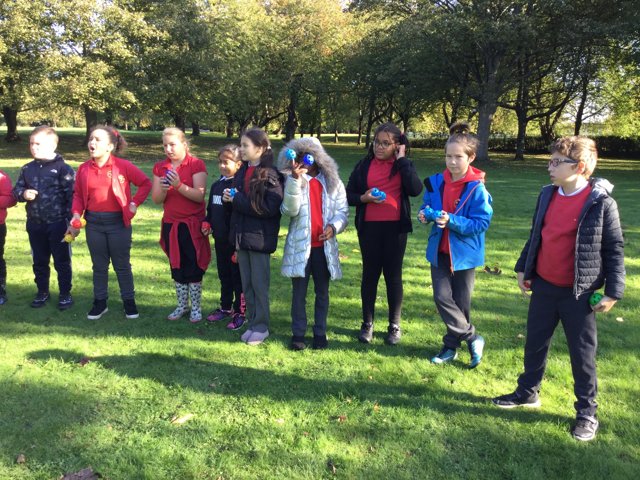 Class 14 enjoyed their trip to Armley Park last week. The children learnt about different types of seeds and trees and also about seed dispersal and why its so important to keep on planting more trees.
Category: Year 5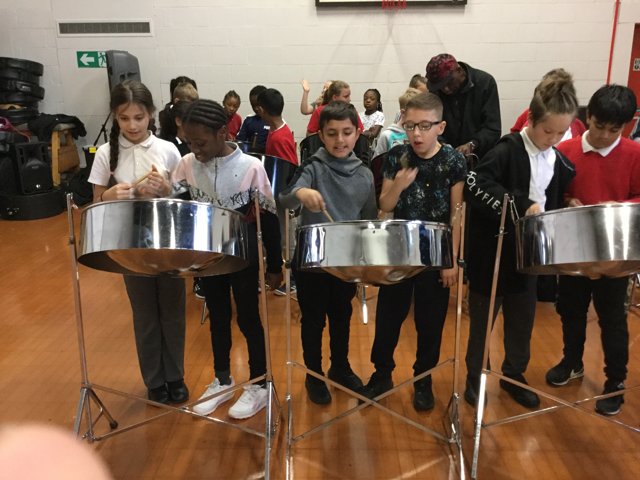 Class 14 really enjoyed finding out about where and how the steels pans started. They liked listening to the band play them but loved playing them!
Category: Year 5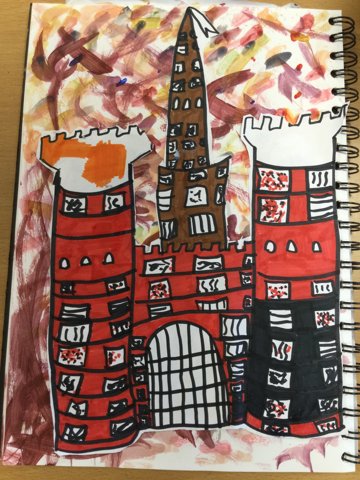 Here are some of year 2's final pieces of artwork. They tested, then chose their own media to draw the castle in.
Category: Year 2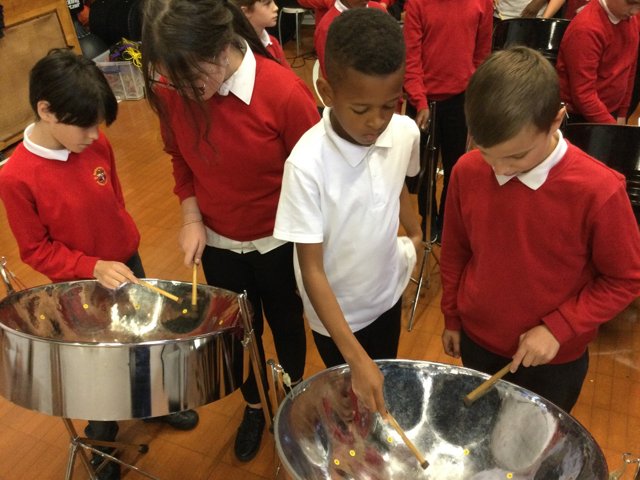 This week in year 6, class 19 had the privilege of taking part in a steel drum workshop. We learned the roots of this Caribbean art-form and were amazed by the talented gentlemen who performed for us. We then all had a go ourselves; it's not as easy as it looks - unless you're Mr…
Category: Year 6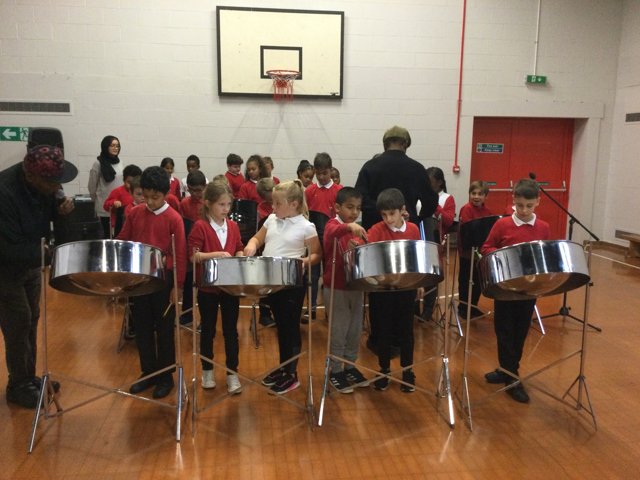 To celebrate Black History month Class 13 enjoyed participating in a steel pan workshop.
Category: Year 4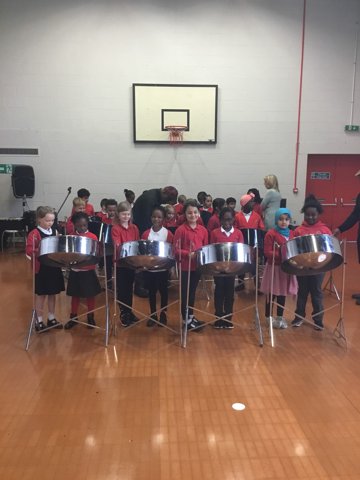 Class 9 enjoyed learning about the steel drums and playing some tunes!
Category: Year 3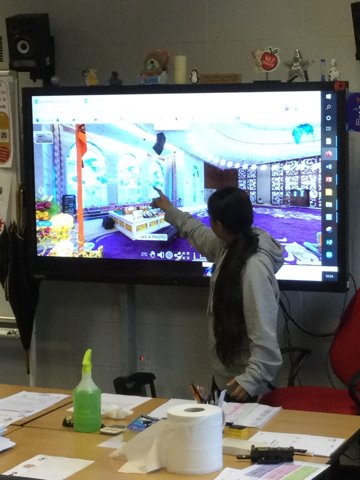 This week in Religious Education, class 19 were taking a virtual tour of a Sikh Gurdwara. We also had the added bonus of our very own tour guide, who was able to tell us all about life and worship in a Gurdwara! We took turns asking questions and were fascinated by how welcoming Sikhs are to…
Category: Year 6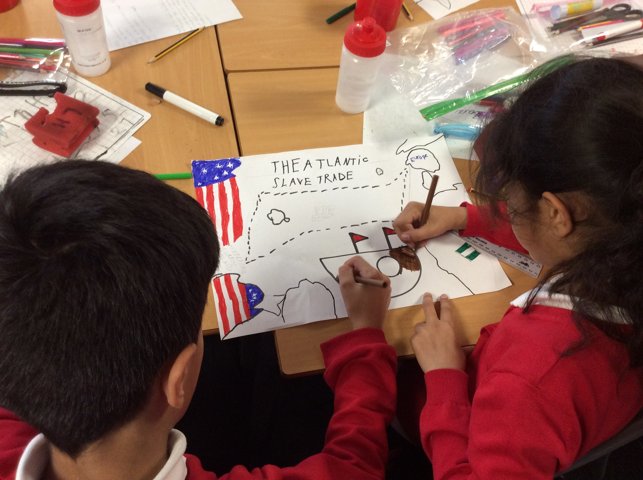 Class 16 have been learning all about the Atlantic slave trade and linking this terrible part of history to why people are still treated unfairly today.
Category: Year 5
A great start by the children in the year five keyboard club. Keep practicing. Watch out Elton John, they'll be on stage soon!
Category: Year 5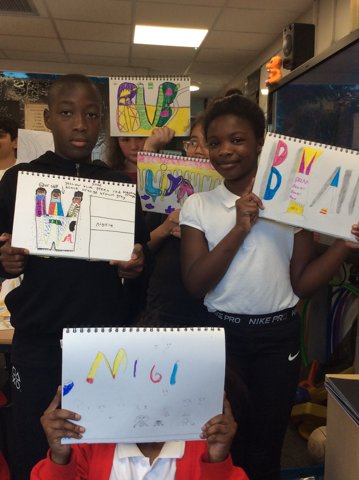 Class 16 have been producing some great tags in their art lessons.
Category: Year 5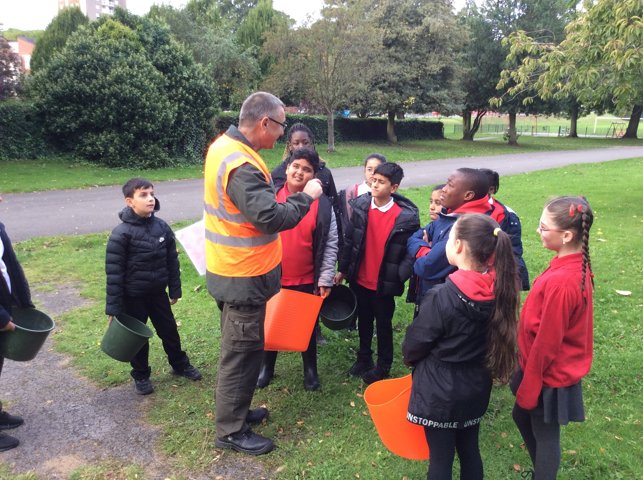 Class 16 had a great morning in Armley park seed gathering and learning how plants spread there seeds to make sure that more trees can grow. Did you know that a tree needs 15 metres of space to grow healthily?
Category: Year 5