Blog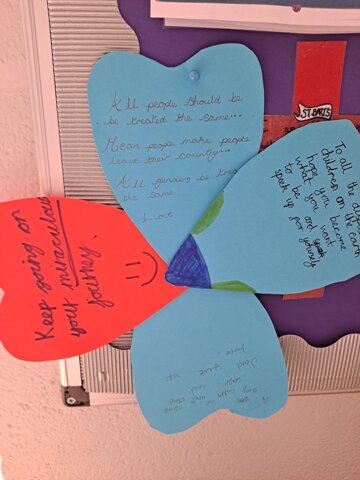 Class 18 enjoyed hearing the story of Amal and Malala today.
We learnt more about World Refugee Week and the arrival of Amal to Leeds next Monday.
Category: Year 6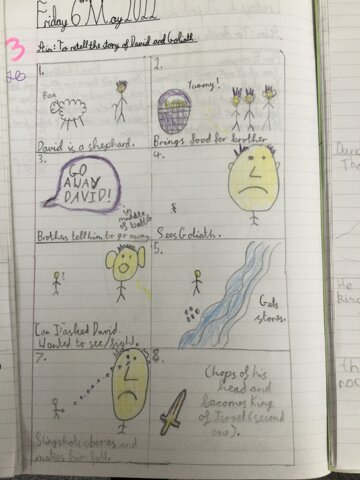 Class 14 enjoyed drawing story boards of David and Goliath.
Category: Year 5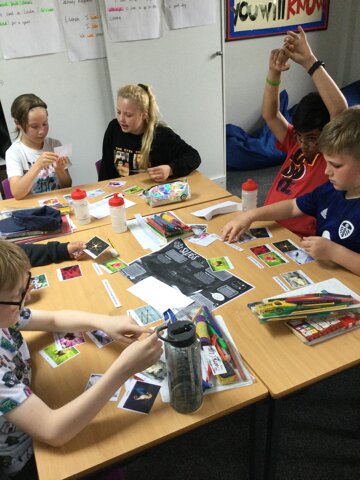 Today we studied the human lifecycle and found out about the different types of reproduction.
We classified different things according to how they reproduce and then researched the physical changes that occur in humans from being a fertilised egg until we reach old age.
Category: Year 5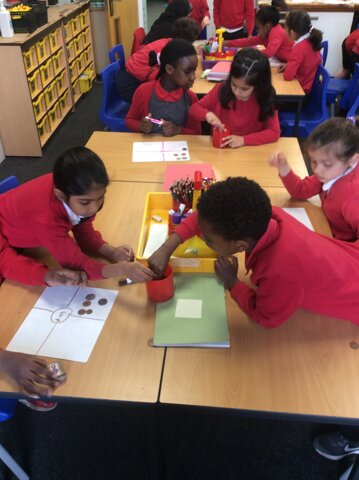 Year two have worked hard looking at money.
We have been making different amounts using a variety of coins.
Category: Year 2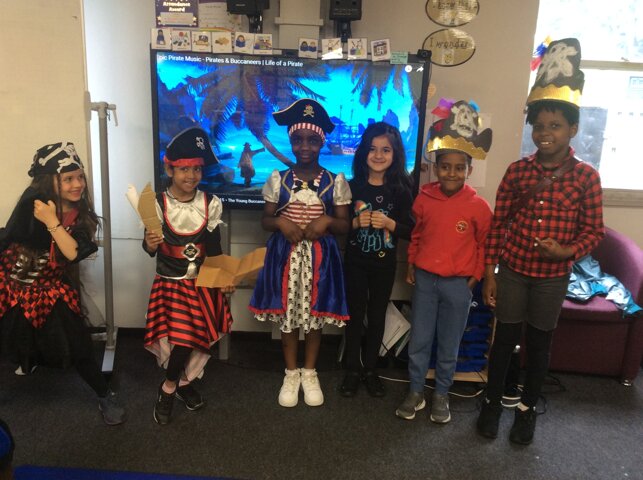 Year two had a great day dressing up as pirates. Everyone worked so hard on their costumes and they all look fantastic.
We spent the day completing fun pirate activities which included a treasure hunt and reading our pirate riddles out loud for others to guess.
Category: Year 2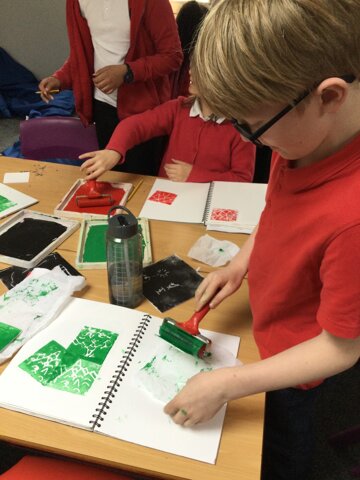 Today we have experimented with block printing.
First, we practiced our technique testing different amounts of ink. Next, we tried out repeated patterns.
We are so happy with our results!
Category: Year 5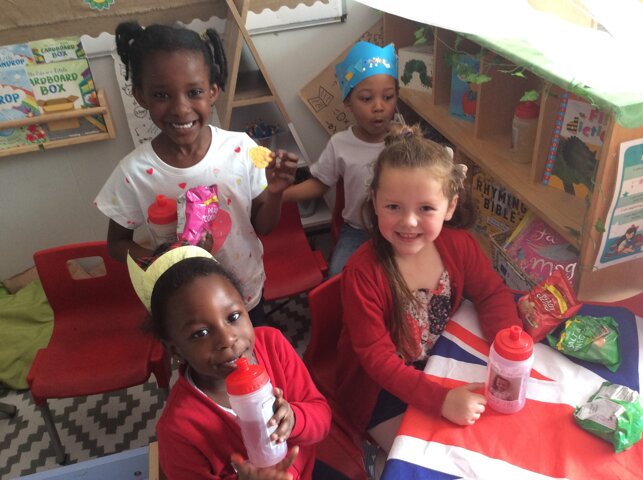 We had so much fun at our Jubilee party! We had a crown making competition, which one do you think should be the winner?
We also played lots of different party games and enjoyed some yummy snacks.
Category: Reception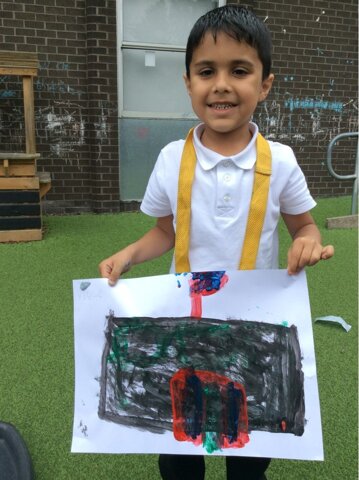 We have loved learning all about Queen Elizabeth.
We have used our best drawing skills to draw pictures of her and our phonics skills to write sentences about her too.
We looked at where she lives, finding London on the map.
We learnt about Buckingham Palace and the Guards that protect it…
Category: Reception

Class 18 have worked hard on their power point presentations about the Queens Platinum Jubilee.
The class enjoyed listening to each other's presentation.
One of our pupils told us about the Queens secret handbag signals she uses when she's on an engagement.
Category: Year 6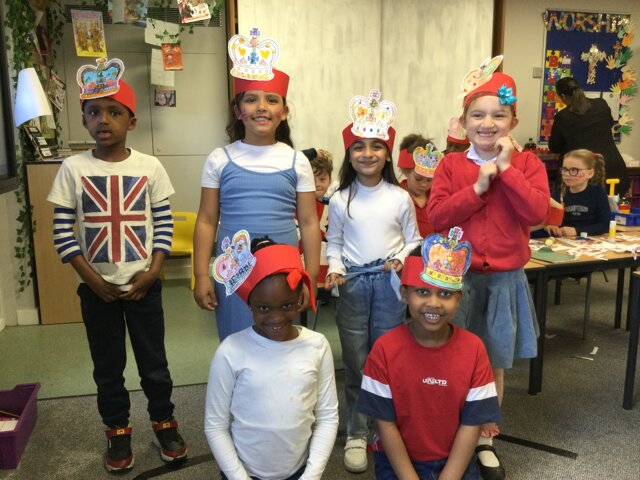 Class 7 really enjoyed the Jubilee celebrations.
Category: Year 2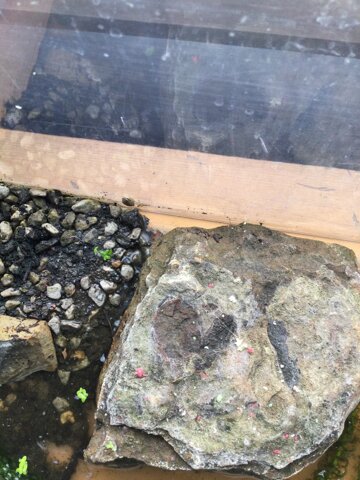 We have successfully raised our froglets so we said our goodbyes and released them into the wild - a cosy pond we know up the road.
Hopefully, they will grow into adult frogs and in the next few years we may even raise their tadpoles.
Category: Year 5

Year 2 had a pirate day to end their topic all about pirates. They dressed as pirates, played pirate games, made a pirate den and had a treasure hunt.
They also read their pirate riddles they had written by themselves.
We hope you like them.
Category: Year 2