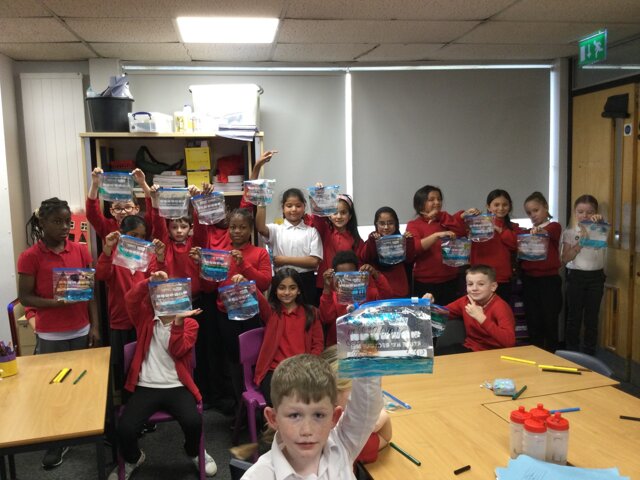 Today we studied the water cycle.
We learnt a song to help us understand it and we made our very own 3D water cycle models.
Category: Year 4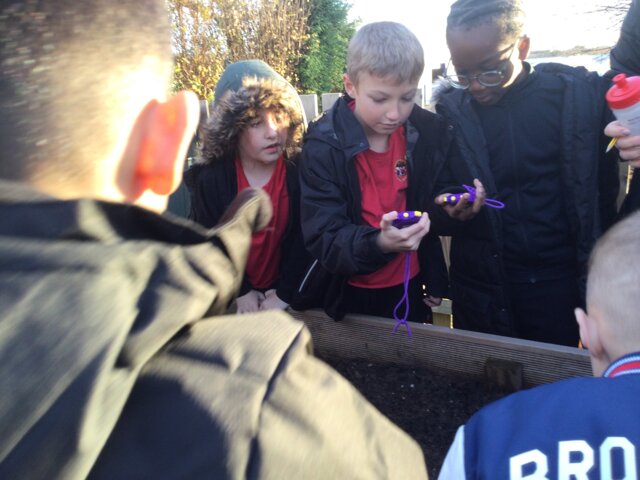 In science, class 9 have been testing which materials water drains the best through.
Category: Year 3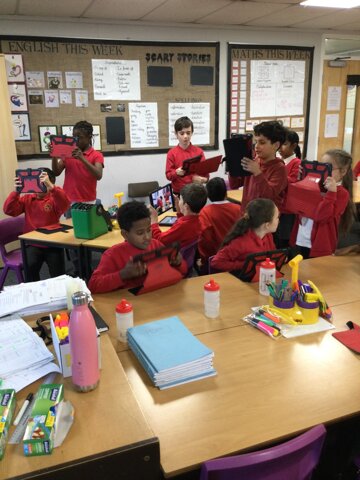 Today we had our say on how the country is run.
We joined in with 'The big ambition' which is a government initiative to gather the thoughts and ideas of children across the country on how it should be run.
Category: Year 4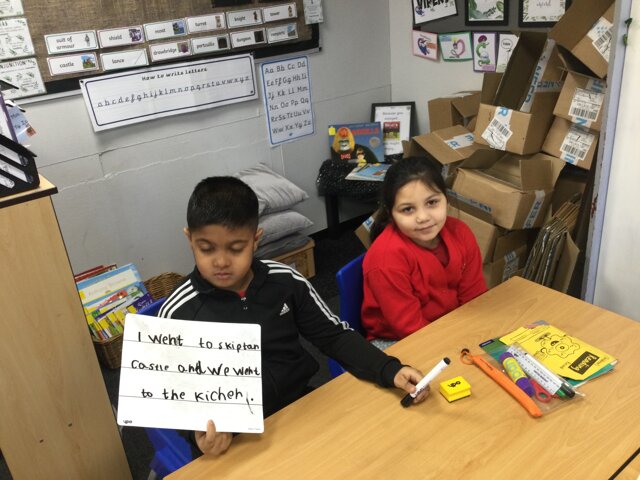 In class 6, we have revisited conjunctions in English. We worked with our talk partners to write sentences with and, but and because.
Category: Year 2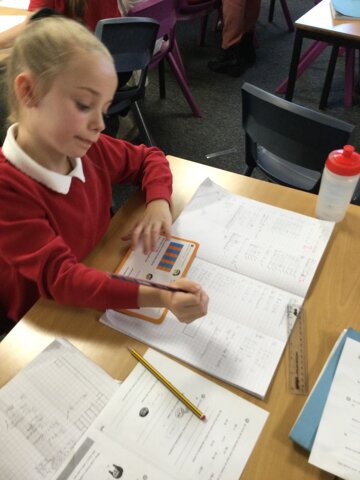 Today we practiced multiplying by 1 and 0.
We consolidated our multiplication knowledge by tackling some 'fast finishers' challenge cards and then we practiced our times tables on TT Rockstars.
Category: Year 4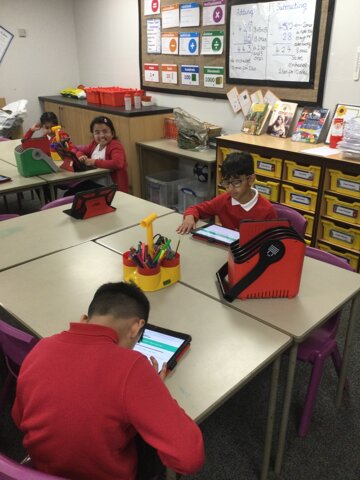 Today we had our say by filling in the national survey produced by the government in order to find out what we really want.
Category: Year 3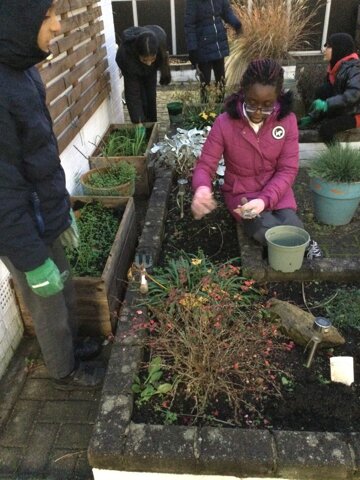 Today we continued to build our compost heap for next year and we got rid of all the new weeds growing in our school memorial garden.
Category: Year 3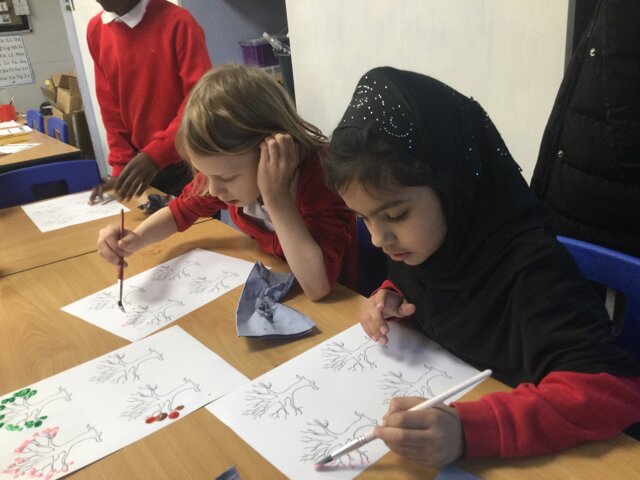 Class 6 have continued our weather topic in geography.
Today we have explored the four seasons, thinking about the weather in each season and what happens to nature as the seasons change.
We have created paintings to show this.
Category: Year 2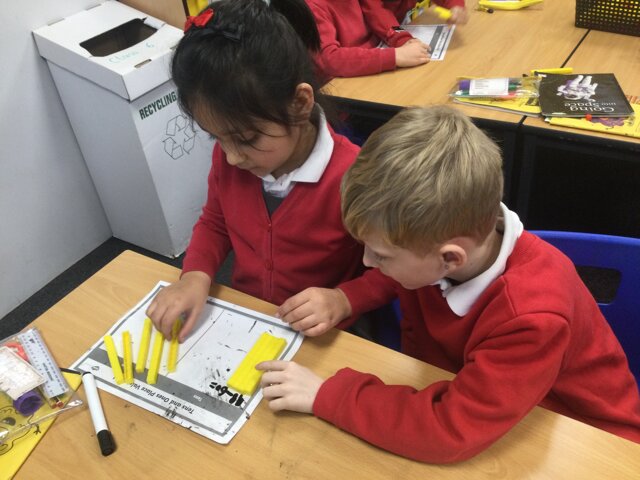 Class 6 are carrying on with our addition and subtraction work in Maths.
Today, we have used the Base 10 to practically explore subtraction.
Category: Year 2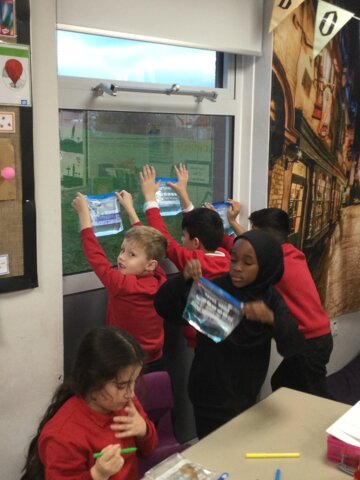 To day we learnt about the water cycle. We explored the condensation and evaporation that took place in our own classroom.
We drew the water cycle on the bag and watched the rain inside.
Category: Year 3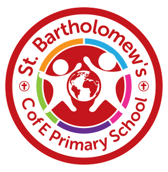 Here is a book recommendation from a pupil in class 9.
Category: Year 3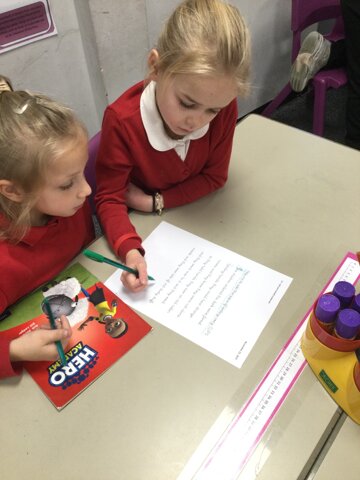 Today we worked on our editing and redrafting skills.
First we worked in pairs to edit a piece of work.
Then we used the skill we had learnt to improve our own writing.
Category: Year 3