Blog Category: Nursery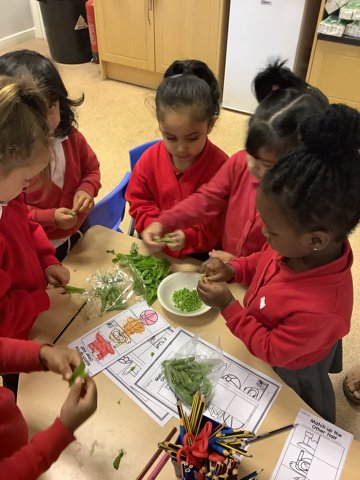 In Nursery we receive either fruit or vegetables every day for snack, this day we received poddy peas and I talked about when I was a little girl my job was to pod the peas to have with our meal. I taught the children my technique for podding the peas and the children spent a long period of time…
Category: Nursery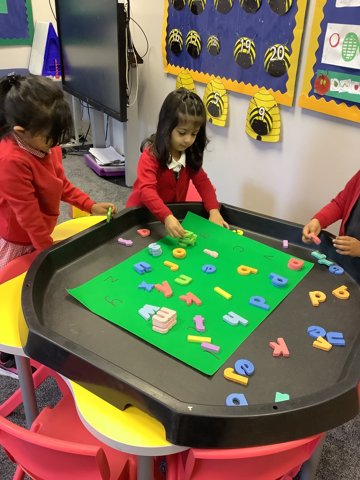 We loved matching form letters to their written form and we puzzled and mastered making the spinning tops spin!
Category: Nursery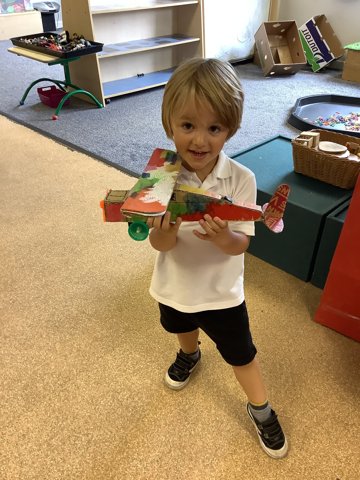 Look at these amazing models that have been made by the children with the help of adults at home. We started the 'Challenges' in the Easter term and because we had such an amazing response, we have continued setting challenges. We are going to continue with the 'Challenges' next term. A big thank…
Category: Nursery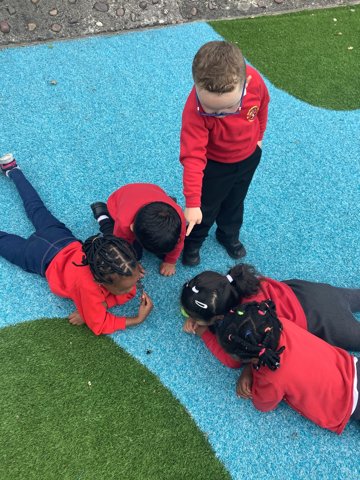 We have been caring for lots of bumble bees at the moment in our playground.
They seem to think that the blue pathways in the playground are water so come and land on them for a drink and then get stuck in the artificial grass.
We are giving them sugar and water, then lifting them carefully…
Category: Nursery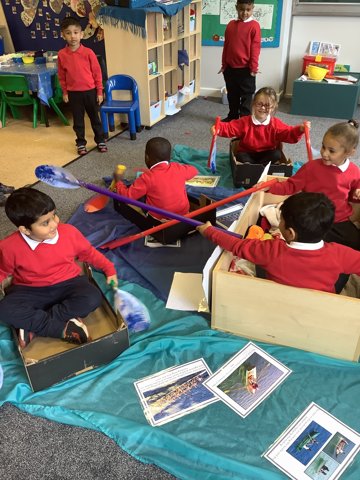 Great fun was had by all as they rowed down the river. We also sang the song, "row, row, row your boat" and talked about what we saw on the riverbank.
Category: Nursery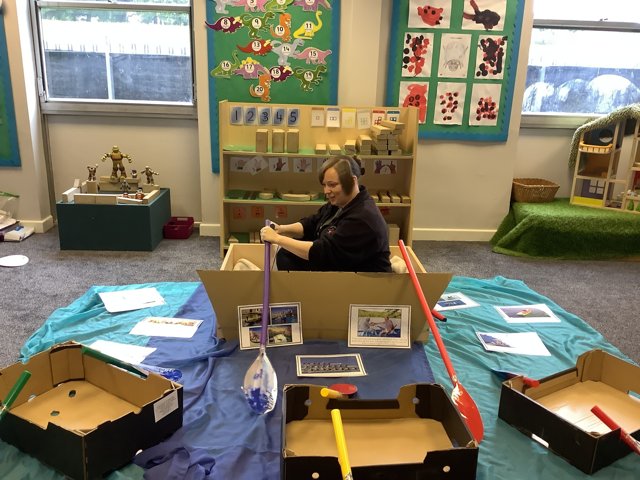 We are reading the book Mr Gumpy's Outing by John Burningham this week and we have created our own flotilla of boats!
Category: Nursery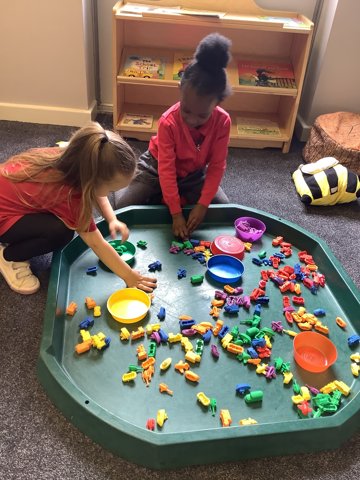 Popoids are a firm favourite in Nursery and here are some of our models.
Below are pictures of our small world, a real winner with the children. They especially enjoyed copying from the book driving through baked beans - the children did struggle though not to taste the…
Category: Nursery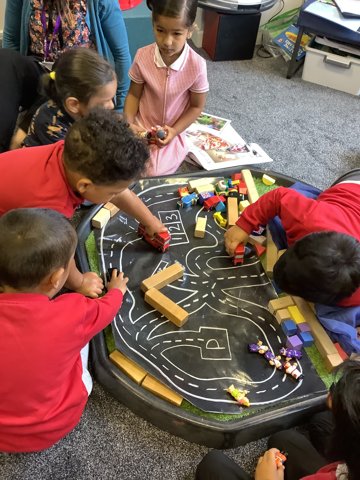 Another great week in Nursery. This week we have been reading the series of books about The Wonky Donkey and his family. We now know that he has a daughter who is the Dinky Donkey and a grandma called The Grinny Granny Donkey.
The children have loved the rhyming in the stories, whilst the…
Category: Nursery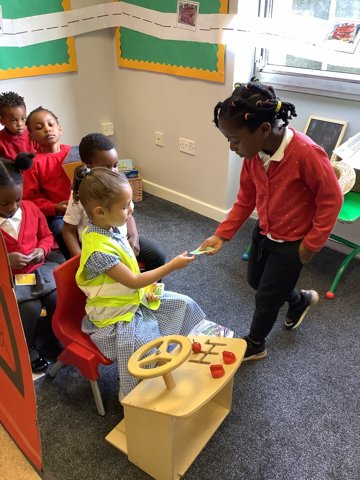 We have been reading the book The Naughty Bus. It is a thumbs up book which means that the children really enjoyed listening to it. We now have our own naughty bus which the children are enjoying playing in.
Our role play bus is having new props added to it over the next couple of weeks to…
Category: Nursery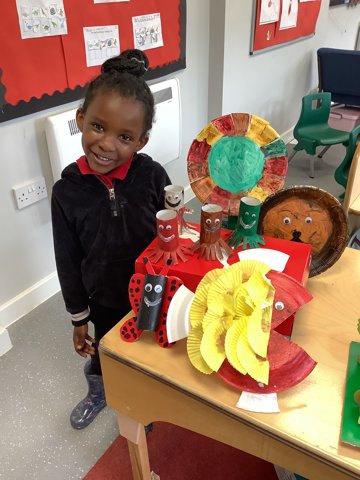 We have had a wonderful response to our 'what can you make' challenge, thank you for all the hard work you have done to produce such amazing models.
All the children were very proud of their accomplishments and we are all very proud of them. One of the children told us how careful you have to…
Category: Nursery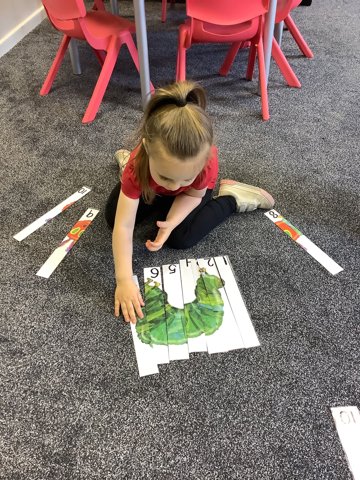 The children are loving our homemade jigsaws that relate to our books. They are a mix of number sequencing and putting the picture back together again. The children have also been building their own roadways and parking their cars in the correct numbered parking lot.
Category: Nursery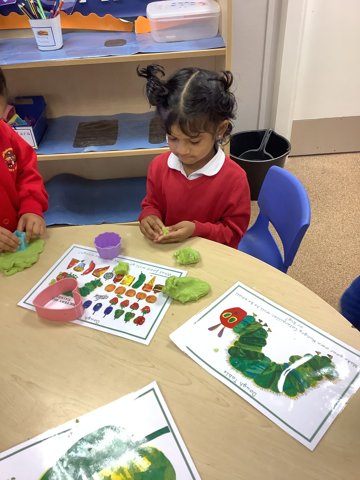 Here are some photographs showing some of the activities that the children have been doing. Our books for the next couple of weeks relate to The Very Hungry Caterpillar, The Munching Crunching Caterpillar, Caterpillar Butterfly and Tadpole's Promise which incorporates the life cycles of…
Category: Nursery