Blog Category: Nursery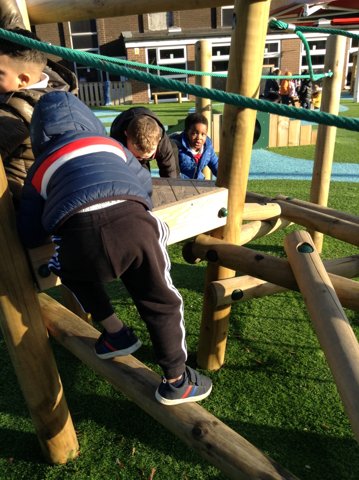 Now that the weather is improving. we have been exploring outside a lot more.
We are becoming very proficient on the bicycles with one child now able to confidently ride a two-wheeler bike, congratulations!
Category: Nursery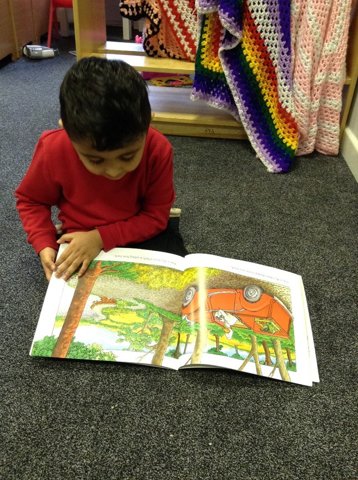 One child is the teacher and is reading Captain Duck to her friends. "I'm holding the book like this because I'm the teacher". Duck in a Truck is a "thumbs up" story. "It's stuck" he said pointing at the truck.
The children enjoyed listening to the book Duck in a Truck. Here they are making…
Category: Nursery

Check out the video below showing some of the activities Nursery have done during the first week of 2022.
Category: Nursery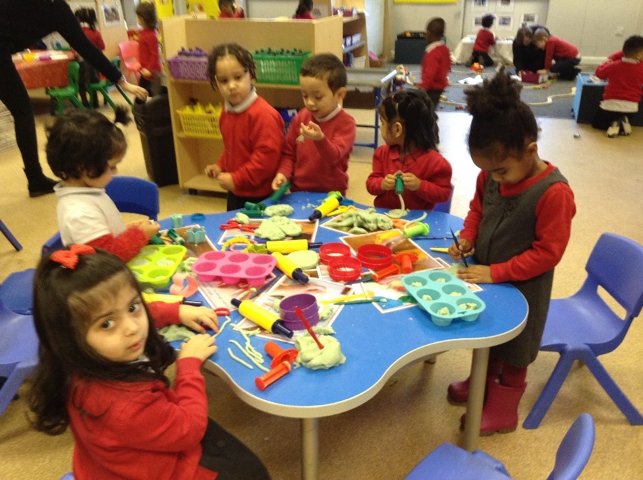 Children tested their hand/eye coordination when placing the penguins onto the iceberg. They had to place them carefully so that they didn't fall off and knock other penguins off.
We have made polar bear masks so that we can be the polar bear in the story Polar Bear, Polar Bear What Can You…
Category: Nursery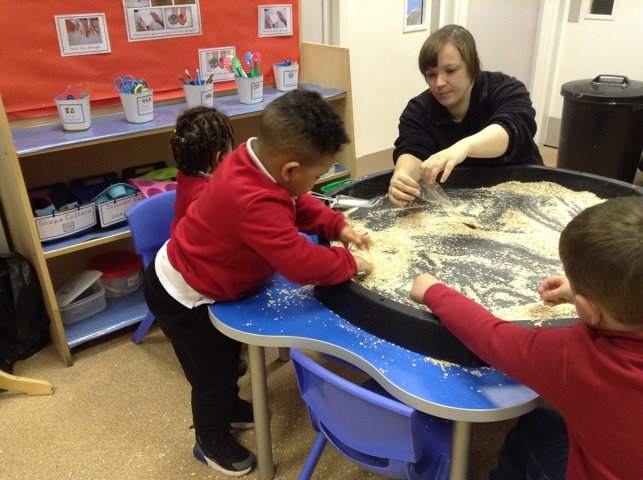 In nursery we have made reindeer feed that can be put out on Christmas Eve to help keep all santas reindeers fully fuelled on their long and very busy night.
Our parties were a great success with balloons, games, tasty sweet treats and a visit from Father Christmas.
The Nursery team would…
Category: Nursery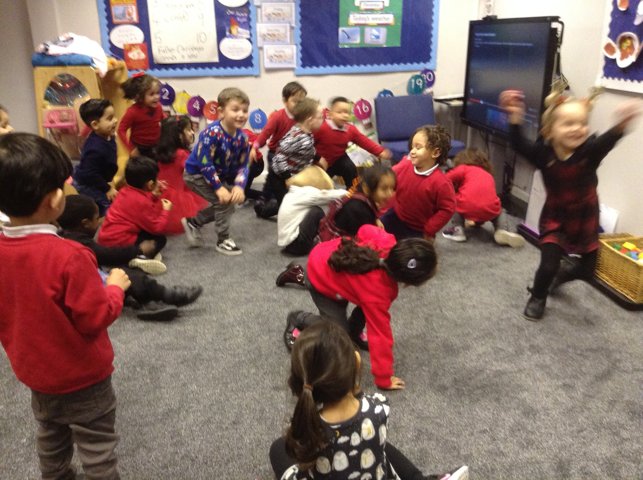 The nursery party was a great success, games, food including ice lollies, balloons and a visit from Father Christmas!
Category: Nursery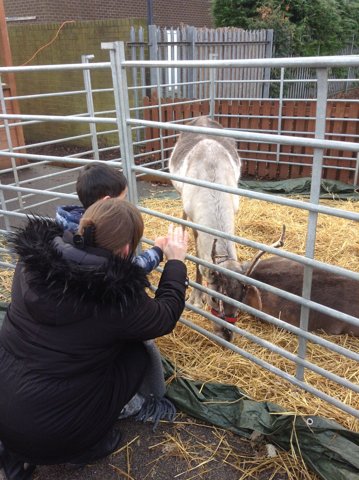 We had reindeers at school this week and all the children had the opportunity to visit them.
Category: Nursery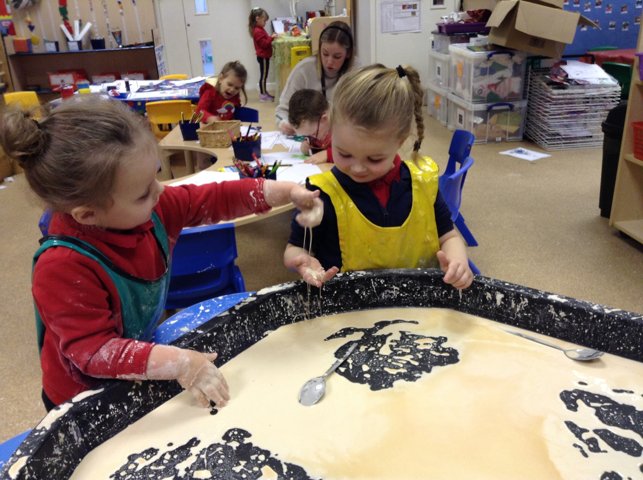 We have been exploring textures in nursery - we have been using snow dough and also cornflour gloop.
We made snow dough using cornflour and vegetable oil. The children have really enjoyed moulding the snow dough and corn flour gloop.
Snow Dough Recipe
2 cups corn flour
1/3 to 1/2 of…
Category: Nursery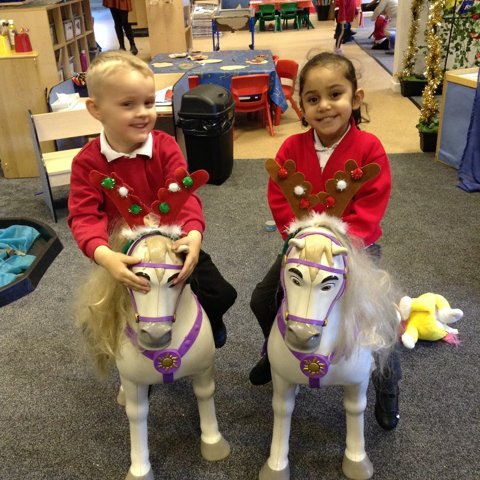 The children have loved decorating our tree in Nursery, we are gradually turning part of Nursery into a winter wonderland.
We have been very lucky this year as Father Christmas has sent a couple of his reindeers to stay with us until he needs them on Christmas Eve.
The children are looking…
Category: Nursery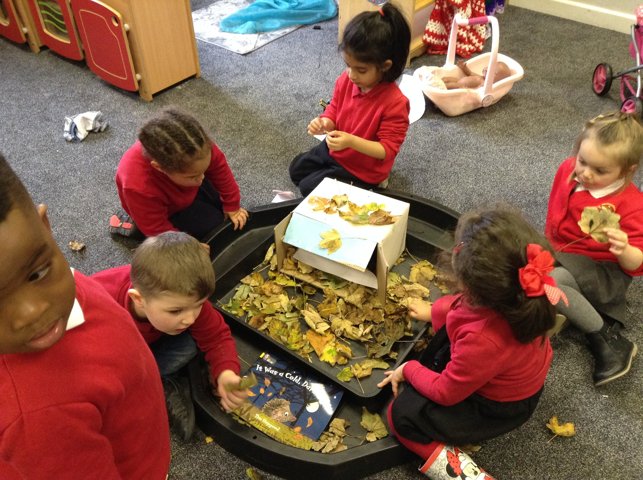 We made spontaneous kites today so that we could fly them outside because it was so windy, we had a great time running around the playground with the kites flying high.
One of the children did point out that it was 'hard work' having to race round so shared his kite with someone else.
The…
Category: Nursery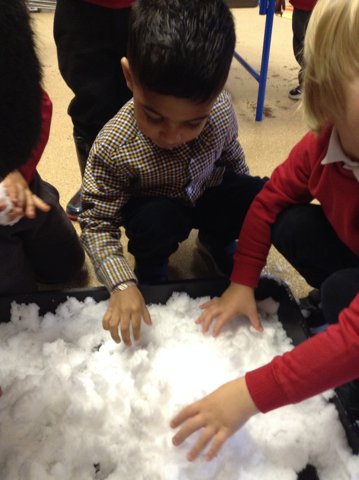 Oh, what a lovely surprise it was to see the snow falling and settling on Sunday. We have spent today exploring it's properties and all agreeing that it makes our hands very cold! Children used words like 'freezing', 'white', 'icy', 'melting', 'it's gone to water'.
We talked about animals that…
Category: Nursery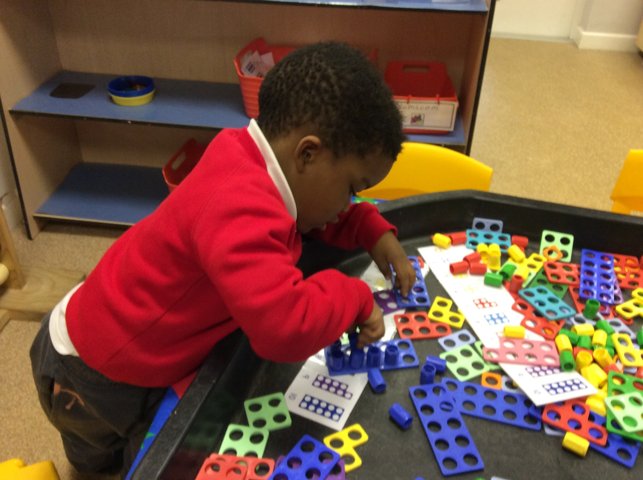 We have been learning about nocturnal animals and using the books Owl Babies, It was a Dark, Cold Night and The Hedgehog That Needed A Rest.
The links for the stories are below:
Link 1 - It was a cold, dark, night
Link 2 - The hedgehog that needed a rest
Link 3 - Owl Babies
We have…
Category: Nursery