Geography
Geography at St Bartholomew's inspires our children to see beyond their current locality. We create global citizens who have a hunger and desire to one day travel the world. Lots of our children haven't ever visited other places. This means that first hand experiences have been limited, so we endeavour to provide them for them. From a young age, our children see the issues of how climate change is destroying our beautiful planet and we are motivated and driven to make a real change in the world that we live in. we also celebrate our local area and everything that Armley and Leeds have to offer.
Our high-quality geography education inspires pupils and creates a curiosity and fascination about the world and its people that will remain with them for the rest of their lives. Teaching equips pupils with knowledge about diverse places, people, resources and natural and human environments, together with a deep understanding of the Earth's key physical and human processes. At St Bartholomew's, we value our diverse community that we serve and embrace and celebrate where children come from.
As pupils progress, their growing knowledge about the world helps them to deepen their understanding of the interaction between physical and human processes, and of the formation and use of landscapes and environments. Geographical knowledge, understanding and skills provide the frameworks and approaches that explain how the Earth's features at different scales are shaped, interconnected and change over time.
Curriculum - Geography
Curriculum - Geography - Useful Links
Royal Geological Society - Royal Geological Society – News and resources and articles
Travel Guide - A travel guide for many many destinations in the world
World Atlas - An immersive free online atlas resource which can be used to supplement any learning of topics in class.
World Topics Blog- An online blog regarding maps and up to date world topics.

Curriculum - Geography - Africa
Reception have recently been learning about the continent of Africa. We've had lots of fun experiencing different culture, dressing up in traditional African dress and trying some exotic fruits like pineapple and papaya. We also enjoyed creating our own African patterns and learnt about and compared the culture in Ghana and Kenya to life here in England.
Curriculum - Geography - Maps and Farms
The children have enjoyed using maps to investigate which countries within the UK have the largest mountains ranges and which have the tallest mountains. The children were able to use pictures and information about Derek's farm to understand the struggles he faces due to economic and natural factors that make it very difficult for him to farm.
Curriculum - Geography - Mountains
Year 6 have began their topic all about mountains. They had fun learning about 3 of the most famous mountains and comparing them.
Curriculum - Geography - Brazil
Class 10 had a lot of fun in geography today. We learned about Brazil and how, in 1960, it's capital city changed from Rio de Janeiro to Brazilia. We looked at all of the reasons that they decided to move the capital and concluded that the most important reason was that they needed more space. We discovered that Rio de Janeiro is sandwiched between the mountains and sea, meaning that as the population got bigger, they had to stack houses on top of or very close to each other. We then began to produce our own news reports as if we were there at the time to explain the move. Here is a sneak peak before we finish it off to make it look professional.
Curriculum - Geography - Veolia Recycling Facility Trip
Year 5 and year 6 thoroughly enjoyed their trip to the Veolia 'Leeds Recycling Energy Recovery Facility'. Children spent time asking questions about the facility, completing sorting activities, taking part in a quiz and viewing the 'Green Living Wall'. Thank you to the amazing staff at the facility who made the visit so worthwhile!
27 April 2023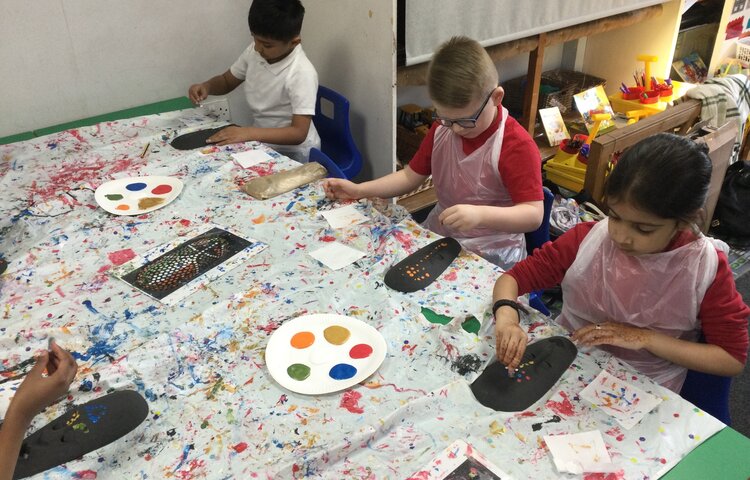 25 April 2023