FAO Parents & Carers - YouTube Go Live Together
FAO Parents & Carers - YouTube Go Live Together
13 March 2023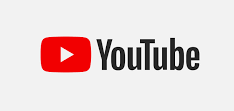 YouTube Go Live Together is a new feature from the video streaming platform that allows users to become a 'host' and invite another user as a 'guest' to join their livestream.
Previously, YouTube only allowed their users to 'Go Live' on their own, with the only interaction with others available through live chat (or if the person was accompanied by someone else in the video itself). Go Live Together is currently only available on the mobile YouTube app, but plans to expand the feature to desktop webcam users are in progress.
Is it different from livestreaming on YouTube?
Go Live Together is a new feature included in the livestreaming option available to users on YouTube's main platform. It is not available on YouTube Kids (a separate app for children under 13) or YouTube Supervised (an upcoming parent monitored feature).
Go Live Together is only available if a user meets the following criteria:
Users aged 13-17 must have 1,000+ subscribers to their channel.
Users aged 18+ must have at least 50 subscribers to their channel.
No livestreaming restrictions to their channel within the past 90 days (YouTube 'restricts' users who have broken their community guidelines).
A channel that has been verified by code (via text or phone call).
Enable livestreaming on their account at least 24 hours before first stream.
An Android 5.0+ or iOS 8+ device.
It's worth noting that any child under the age of 12 who appears in a livestream must be visibly accompanied by an adult, according to YouTube's guidelines.
All livestream content is monitored by a mixture of machine learning (AI) on the platform and human moderators.
More information is on the link below: