31 March 2023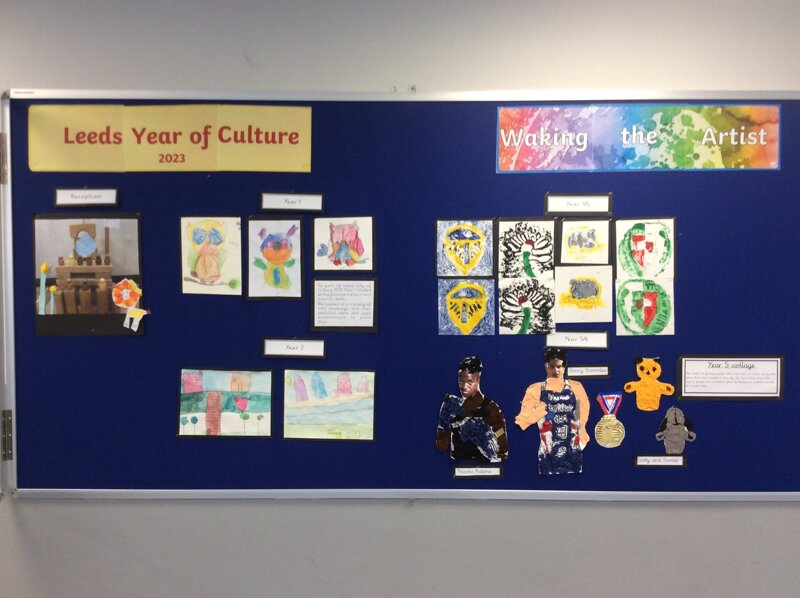 Children from reception to year 6 have been taking part in the Leeds City of Culture - Waking the artist project.
We have looked at lots of different things that make our city great and culturally diverse.
Reception recreated Leeds Town Hall with construction materials and drew the lions that are found on the steps of the town hall.
Year 1 used a variety of drawing and colouring techniques to create their own owls.
In year 2, we used watercolours to paint the famous Leeds to Liverpool Canal.
Years 3 and 4 looked at different logos and badges found in and around Leeds. They used printing tiles to recreate the logos.
Years 5 and 6 looked at different famous people from Leeds and things invented in Leeds. They used collage to make these.