9 June 2023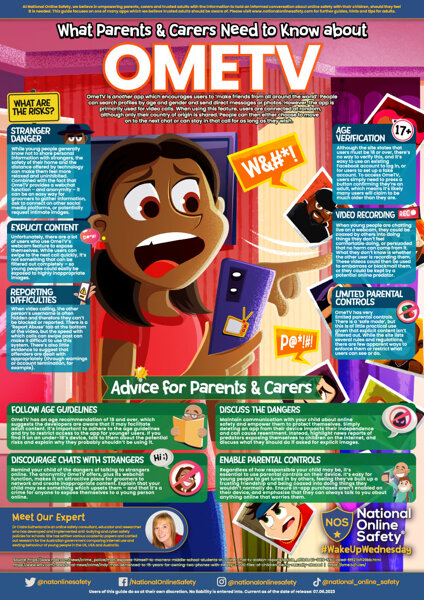 OmeTV is an emerging social networking app that aims to let its users connect, ideally forming new friendships or simply getting to meet interesting people from all around the world. It's not particularly new technology, but it's remained popular amongst younger audiences. OmeTV uses video chats to randomly connect its users, much like its better-known sister app, Omegle.
Unfortunately, OmeTV still carries the same risks as its competitors. With so many users being so lightly regulated, there's real potential for some unpleasant characters to make use of the app.
See the 'parent guide to OMETV' in the e-safety section of our website for more information.
In there you will also find a host of other useful guides.
https://st-bartholomews.leeds.sch.uk/parents/e-safety/parent-guides