1 February 2023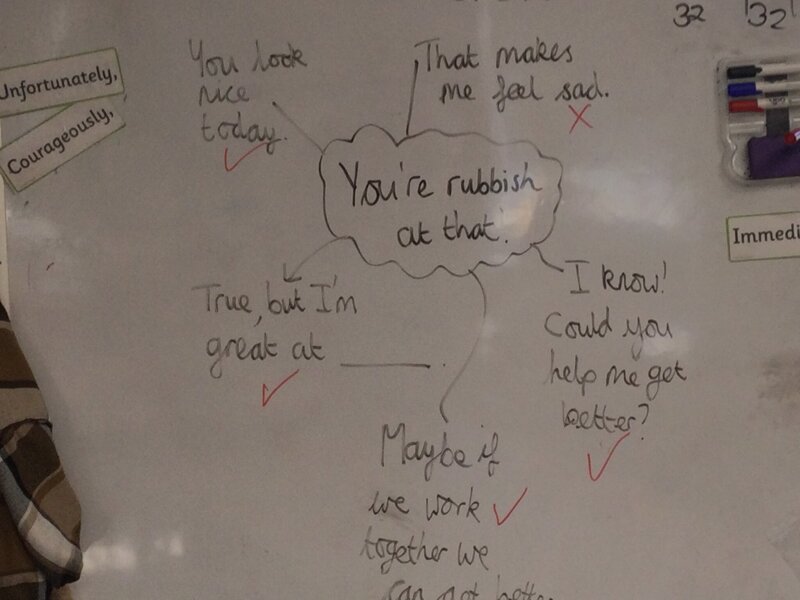 Class 10 have been learning about how to respond to put downs.
We learned that a put down is something that makes you feel bad and said to deliberately make you feel like you can't do something.
We then talked about characters in stories who faced put downs and discussed strategies they could have used to remove themselves from the situation.
Posted by Paul Worsnop
Category: Year 4