7 February 2023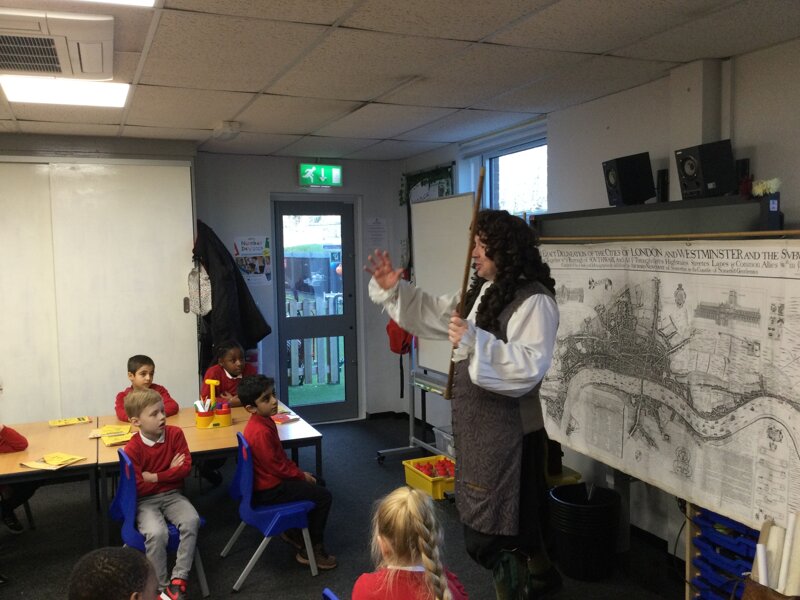 Class 6 have had a very exciting morning! Sir William Petty came to visit us to teach us all about The Great Fire of London.
He told us all about how the fire started, how it spread and what parts of London were affected.
We were part of an experiment to show how the fire spread then created our very own bucket line to help put out the fire.
Sir William has left us the task of redesigning the part of London that burnt down; he's going to give our plans to King Charles II!
Year 2 (Class 6) - History - Sir William Petty Visit
Posted by Paul Worsnop
Category: Year 2