Blog Category: Reception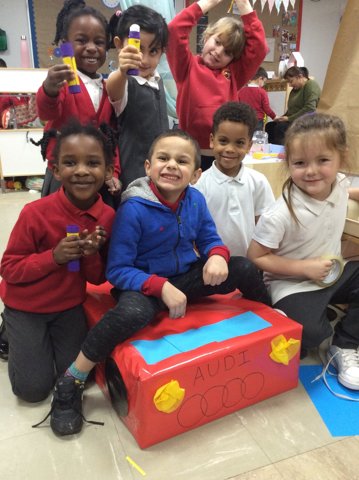 It's been a busy week in reception! In literacy we have worked as groups to sequence our story "On the way home". In maths, we have been practicing combining 2 groups to find a total and then recording it in a number sentence.
We have been learning all about Chinese New Year this week and…
Category: Reception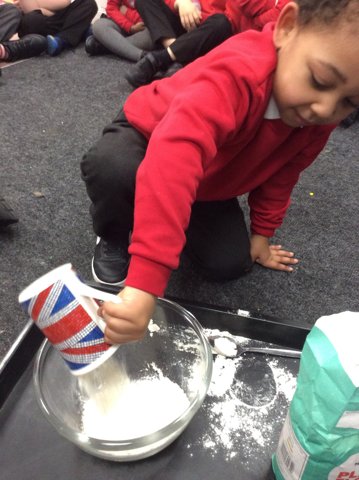 This week in maths we have been exploring capacity, weight and measure. Today we measured out ingredients to make our own play dough.
We mixed the ingredients together and we made a soft pink play dough. It was so much fun!
We then set each other challenges to make different shapes with the…
Category: Reception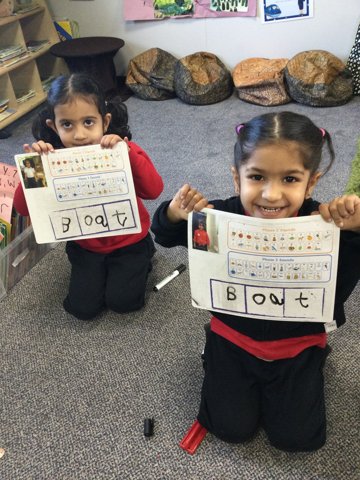 In class 3 we have been learning phase 3 sounds. We have worked really hard to write words using the 'oa' sound.
Category: Reception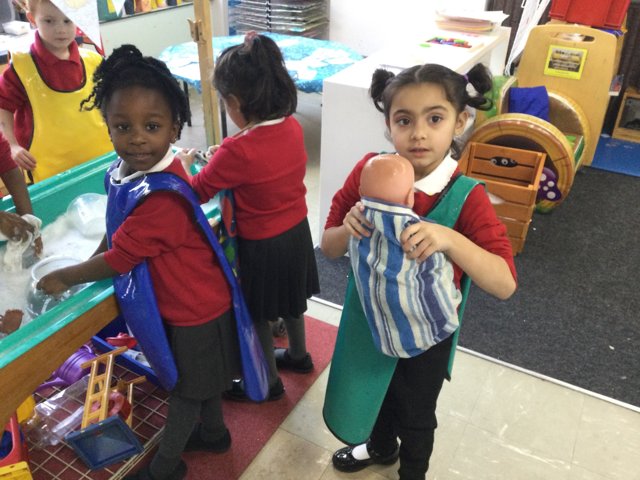 After our midwife visit we spent lots of time caring for the dolls.
We washed them in the water tray, holding their head carefully and patting them dry with towels.
The children enjoyed putting their nappy on and dressing them for winter.
Category: Reception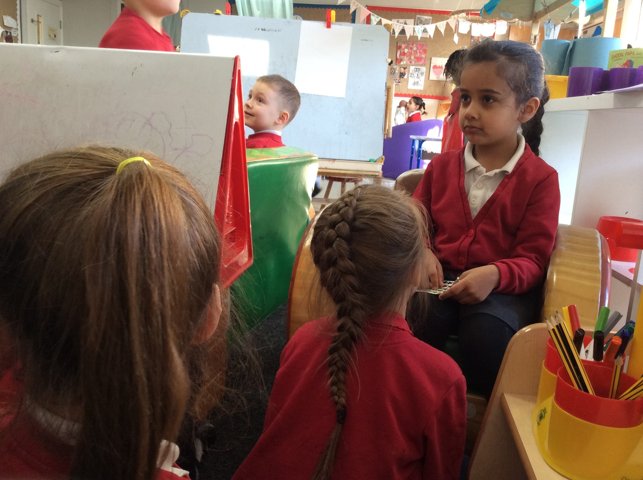 We have a new school area in Reception this week.
The children have loved taking on the role of the teacher and reading stories to their friends and even teach them phonics.
They especially enjoyed giving their pupils stickers for their good working.
Miss Poole even joined the children in…
Category: Reception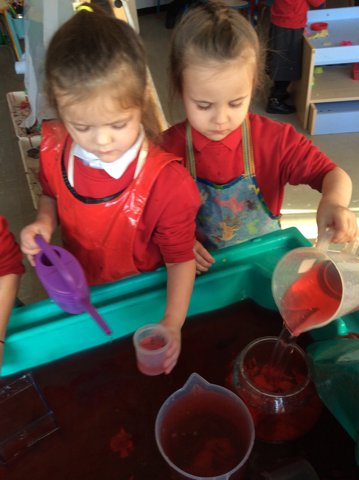 This week in Reception we have enjoyed exploring capacity.
Filling containers, pouring our the contents and making predictions about which container holds the most.
Category: Reception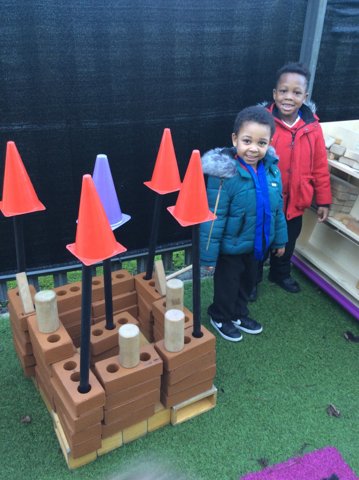 This week in reception we have loved constructing outside. We have been making landmarks from our local area such as the church, Kirkstall bridge and Elland Road.
It was so much fun, can you spot which is which. Some of the children, dreaming of the summer, made their own ball pool and had so…
Category: Reception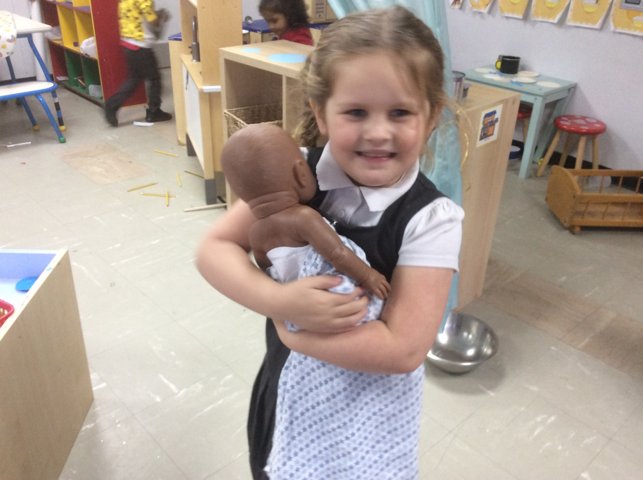 Reception had a special visitor today called Alex who is a midwife. She told us all about her job and how she helps mummies and their babies.
She even brought in her baby for us to see!
Category: Reception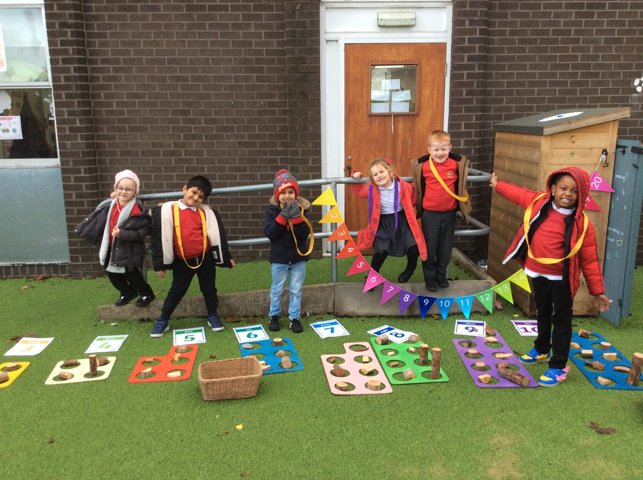 Children loved working in the outside area to count, match and represent numbers in different ways.
Category: Reception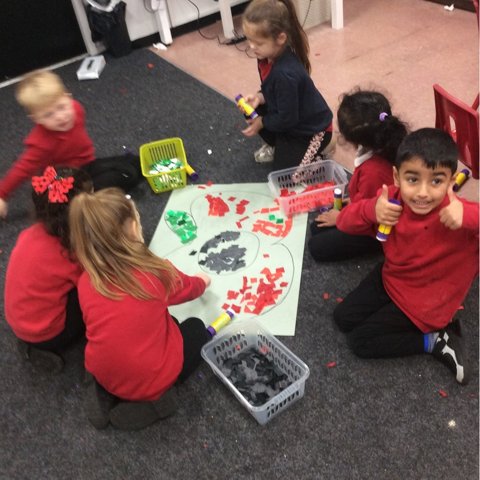 To celebrate Remembrance Day, class 1 made some 'poppy' biscuits.
We had such fun making our biscuits and joining in with other Remembrance themed activities.
Also our biscuits were very delicious!
Category: Reception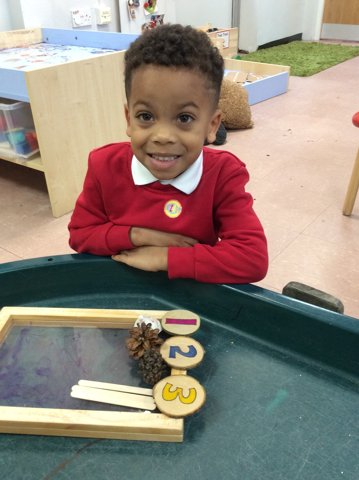 In Maths this week we have been exploring numbers 1,2,3. We have counted them, compared them and represented them. In this loose parts area we enjoyed using the different resources to represent numbers to 3 and also to match their numerals.
Category: Reception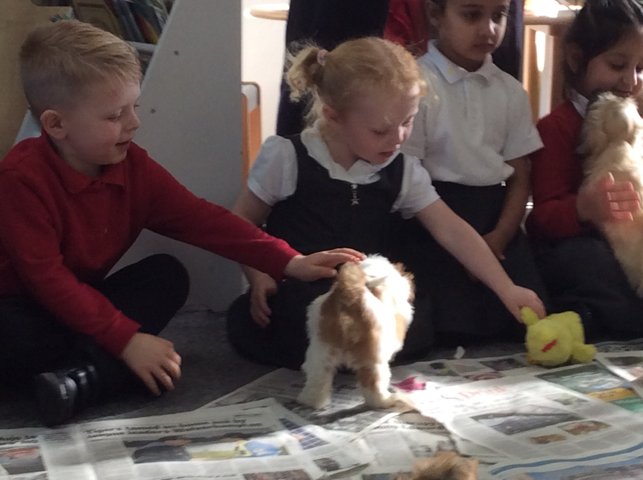 Before the holidays in Reception we had some very small and very cute visitors. We had some Lhasa Apso puppies come to visit us. They were so soft and playful. We each got to stroke the puppies, if we wanted to. We talked about how we care for animals and that we need to feed dogs, walk them, bath…
Category: Reception