Blog

Year 6 have done a great job coming up with a COVID rap.
Category: Year 6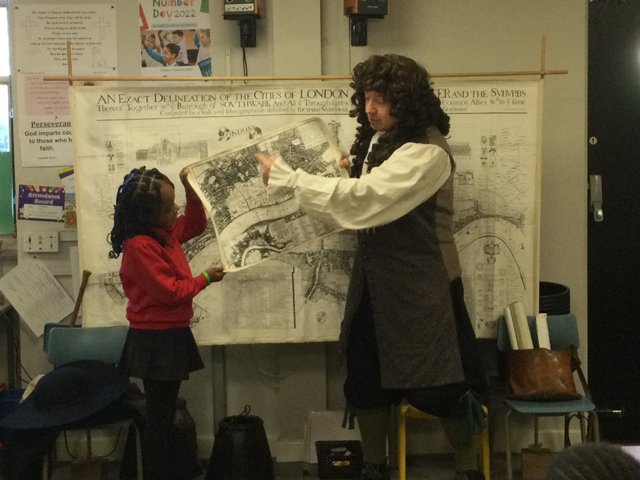 Year 2 had a visitor in this week to support with their understanding of the Great Fire of London.
Samuel Pepys friend explained how the fire started and spread, the children acted out being the fire to gain a greater understanding.
They then had to be Londoners and pass water buckets to…
Category: Year 2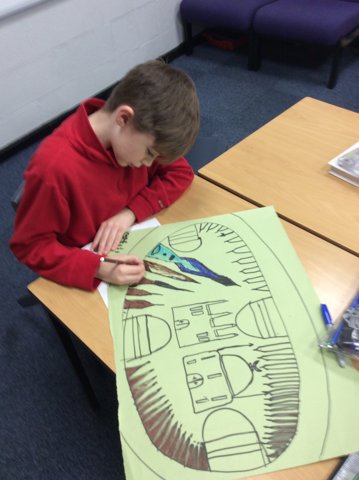 This week in history we have been using a written primary source to draw what the 'City of Peace'.
Category: Year 6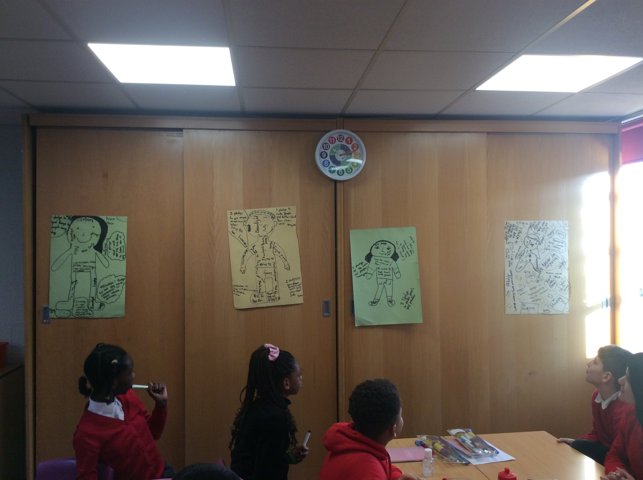 In year 6 we have looked at body image and positivity.
We joined the Bright Body Talk campaign and pledged to spread body compliments rather than body shaming.
Category: Year 6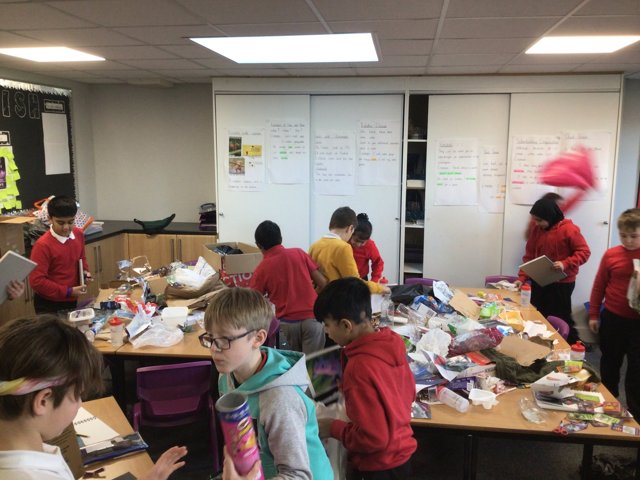 Class 14 enjoyed sorting out the items brought into school as part of their art project. Children then looked at their designs and chose materials in preparation for when they start making their animals in future weeks.
Category: Year 5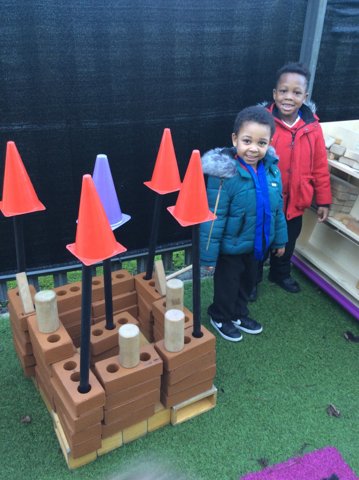 This week in reception we have loved constructing outside. We have been making landmarks from our local area such as the church, Kirkstall bridge and Elland Road.
It was so much fun, can you spot which is which. Some of the children, dreaming of the summer, made their own ball pool and had so…
Category: Reception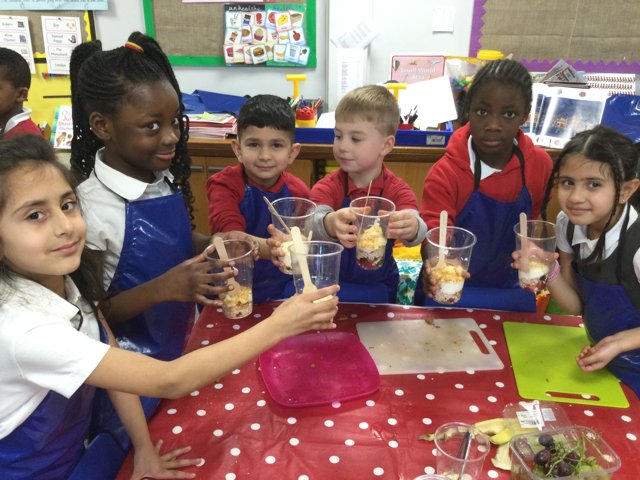 This term in Science and PSHE we are looking at healthy eating. We have already discussed the importance of healthy eating and this week we got to make some of our own healthy food.
We really enjoyed discussing the different types of healthy food and we worked carefully to chop our own fruit to…
Category: Year 2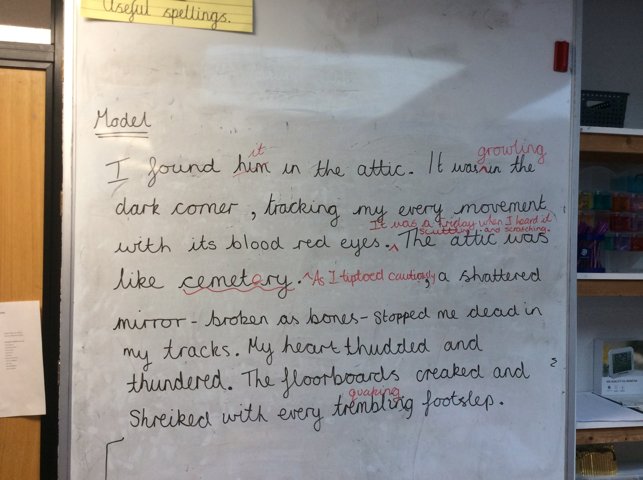 Well done to class 18 for this excellent model descriptive paragraph based on our novel, Skellig.
Category: Year 6

Class 8 have started a new topic The Great Fire of London. In English this week we looked at the poem London's burning.
We discussed the historical accuracy of it then we learnt the poem off by heart and performed it as a round.
We hope you enjoy it!
Category: Year 2

Class 7 have learnt the poem London's Burning to go with our topic of The Great Fire of London.
We have practiced it in different groups and rounds and recorded it for you all to see.
We have worked on speaking clearly and remembering the patterns of the words.
Category: Year 2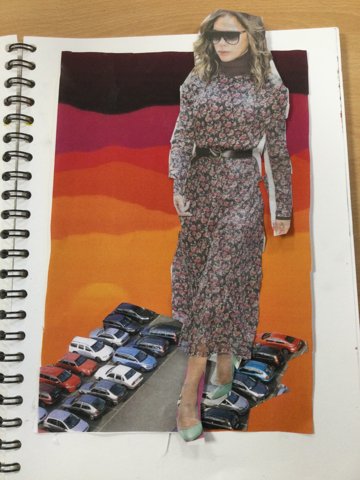 Year 2 have been learning about the work of Jessie Treece in art. We have learnt about collage and where to place things in the background, foreground and so they are the focal point. Here are some examples of our recreations of his work.
Category: Year 2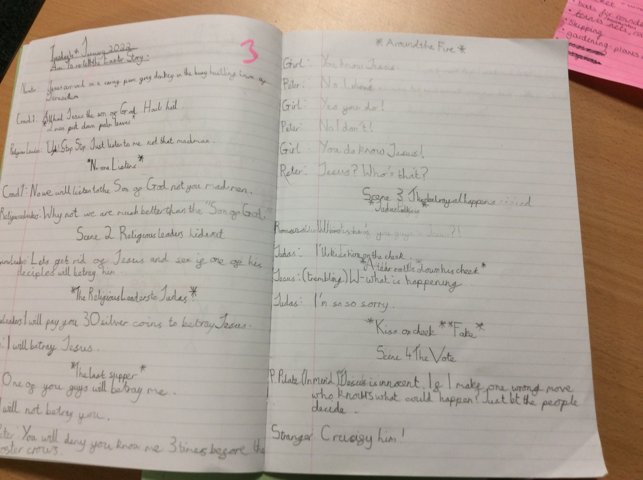 Well done to some class 18 pupils who have produced a fantastic play script that details the Easter story.
Category: Year 6