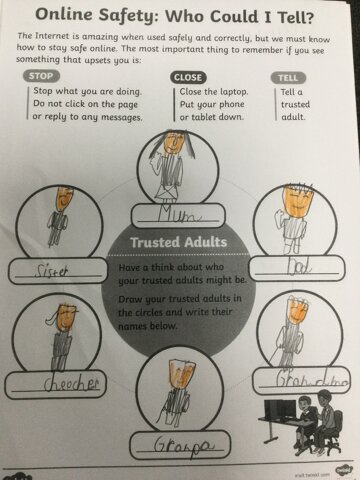 Year 1 have enjoyed learning how to keep safe during Safety Week.
They have learnt about road safety and the Green Cross Code and how to stay safe around trains and railway stations.
They have also learnt about internet safety and thought about who they could tell if they saw something…
Category: Year 1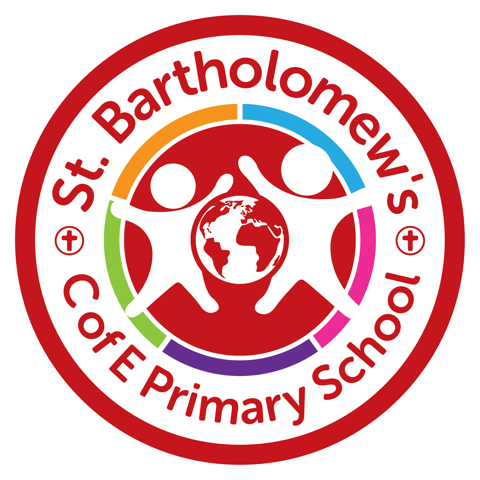 Year 1 enjoyed learning the words to the song 'Into the Sea'.
They then played the glockenspiel along to the song and performed it.
Category: Year 1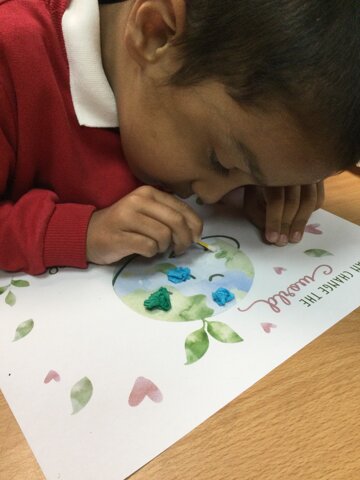 Thinking about how we can look after our world whilst developing fine motor control.
Screwing up tissue paper into tiny balls, using our fingers and pressing them carefully and firmly onto the earth image.
Category: Year 1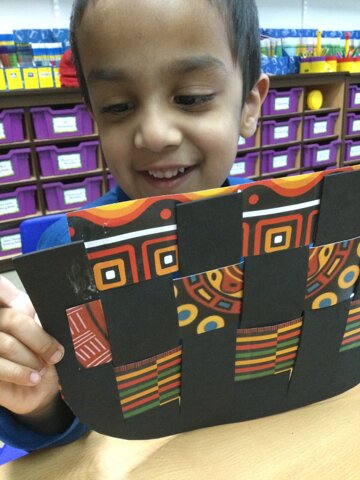 Developing fine motor control and hand-eye coordination in KS1.
The children enjoyed weaving African patterns to create a basket.
It was trying but we tried our best to remember over and under.
Category: Year 1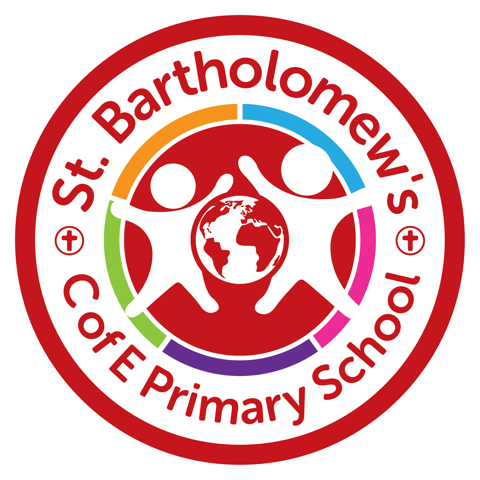 Class 3 had lots of fun learning a poem called African Animals.
They made up some actions to it and practised as a class.
They then performed the poem in small groups in front of the rest of the class.
Well done Class 3!
Category: Year 1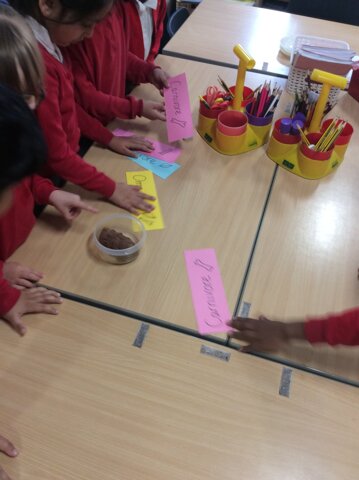 In class 4, we have been looking at animal diets.
We know what carnivores, herbivores and omnivores eat. Today we looked at 'animal poo' and tried to guess whether the poo was from a carnivore, herbivore or omnivore by looking closely to see what we could find in the poo.
We noticed that the…
Category: Year 1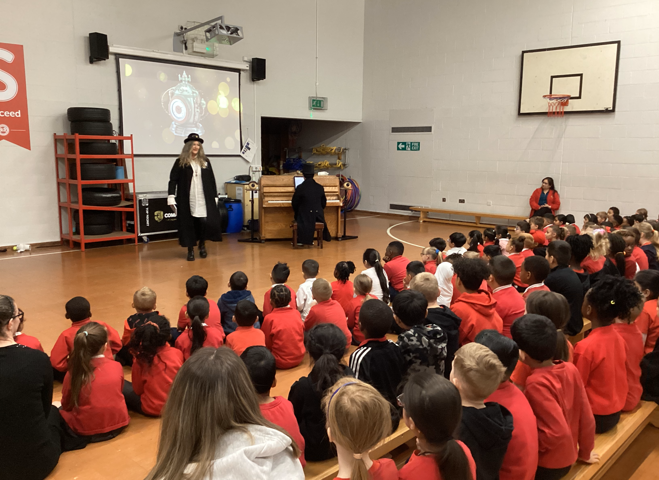 What an amazing morning KS1 had in school.
They were treated to an brilliant concert, where Joanna the Piano was brought to life and helped us to understand shat we need to do to help save the planet: switch off lights; walk more instead of using busses and cars; wear a jumper to keep warm…
Category: Year 1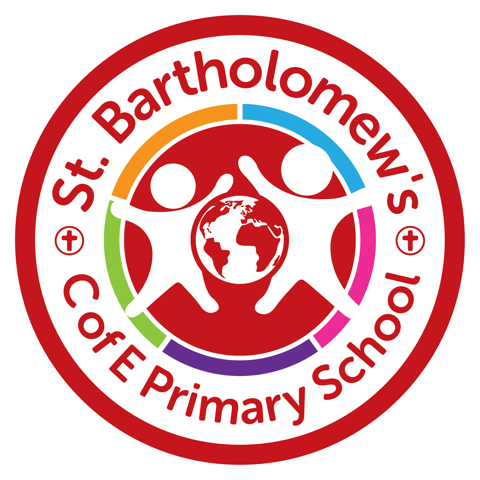 Class 4 have been learning about performance poetry. We have been learning the poem 'African Animals'.
The children thought of actions to help them remember the poem and worked in groups to practice it before performing the poem to the rest of the class.
Category: Year 1
Class 4 have been learning different printing techniques in art this half term.
They created their own printing blocks using polystyrene sheets.
Category: Year 1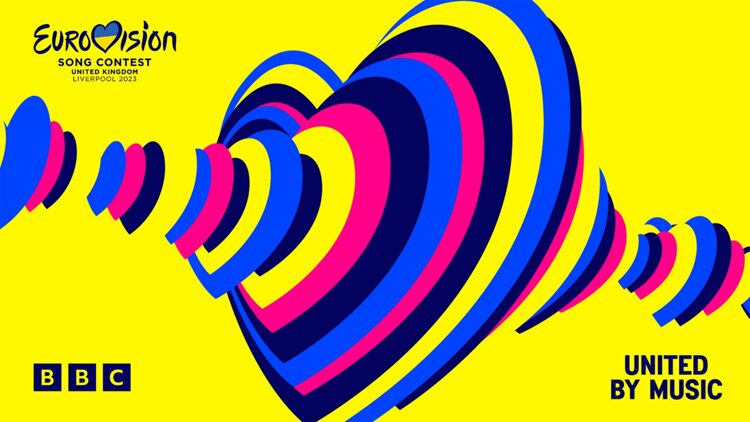 Category: Year 1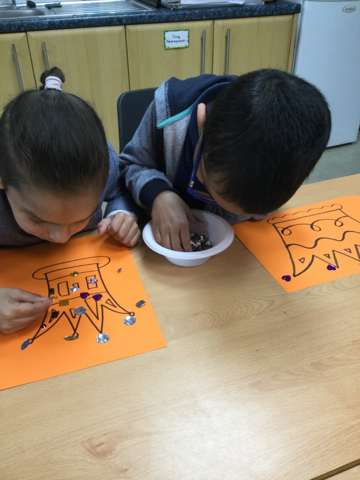 The children in Key Stage 1 enjoyed using gemstones to create beautiful crowns for the coronation.
Category: Year 1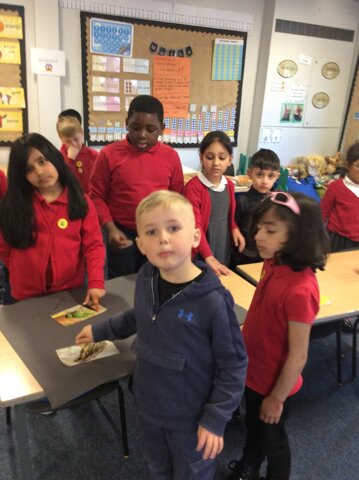 As part of science class 4 worked in groups to sort the different animals into animal groups and talk about the features of the animals.
Category: Year 1