Blog Category: Year 4

Class 12 worked with Lala to create a Stone aged obstacle course which blind folded children had to make their way across.
The other children had to use instruments as a signal to direct the blind folded child. One for right, left, forward and backward.
Category: Year 4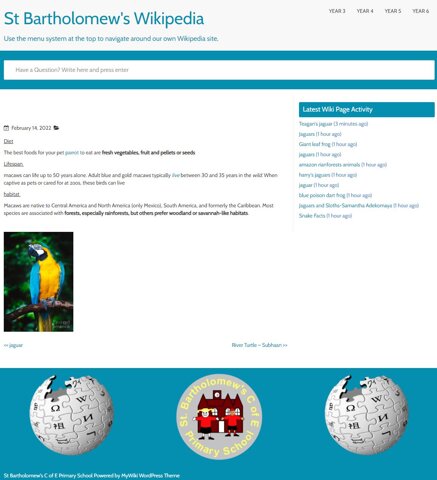 We have our own Wikipedia server in school and year 4 have been working hard on their pages.
They have been researching rainforest animals and learning how to create and edit their own Wikipedia page.
Category: Year 4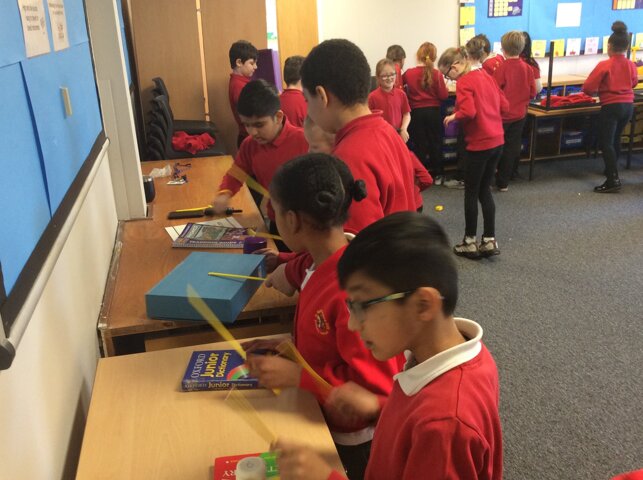 This week, class 12 have been working with Lala to produce a piece of music using any objects around the classroom.
They used beaters to hit books, trays, dice and a variety of other objects.
They also made sounds by stroking the sides of objects or adding smaller objects and making them…
Category: Year 4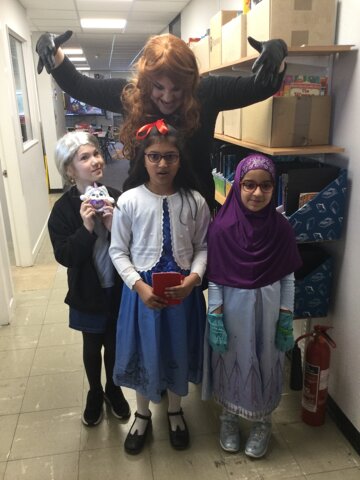 Years 3 and 4 were very surprised when they came to school and found that witches had replaced their teachers! We have stirred our potions, made a poster warning people about the witch and have written a play script about the witches.
We have had lots of fun acting out the book and thinking…
Category: Year 4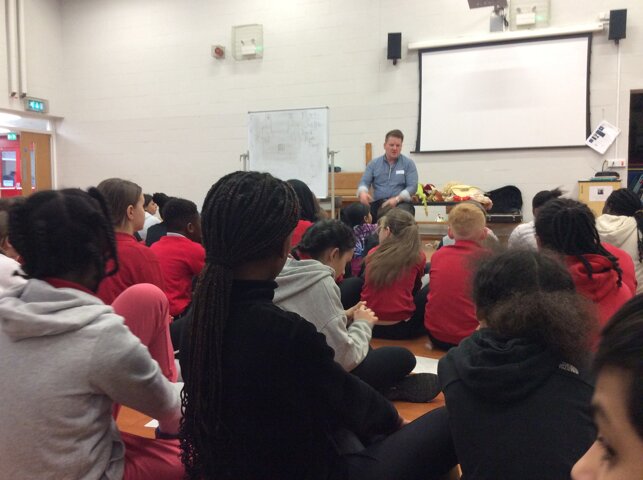 Thank you to Miles Salter who has visited us today at St Bart's.
He has worked with all our KS2 classes on the love of reading and performing stories.
We've really enjoyed it, thank you so much.
Category: Year 4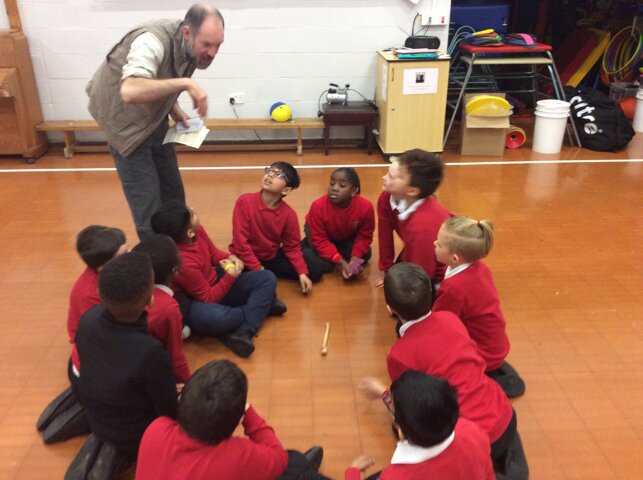 Year 4 loved taking part in the Stone Age workshop. They got the opportunity to explore some Stone Age artefacts, including antlers for tools, flints, axes and knives.
They also learnt how to trap and kill a woolly mammoth (Mr Horsey) and how to trade goods with other families or…
Category: Year 4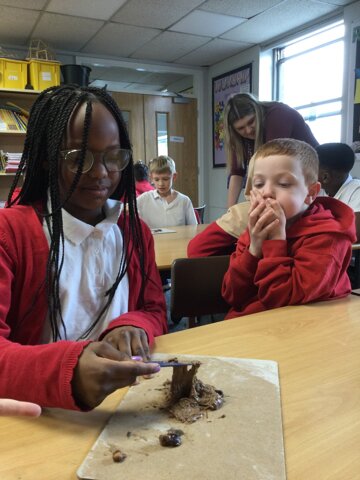 Class 11 have had an exciting start to our Stone Age topic. We investigated what Stone Age people ate by dissecting fossilised poo!
We found out that Hunter gatherers eat what was available to them and often relied on berries, seeds and leaves to keep themselves alive!
We also found out that…
Category: Year 4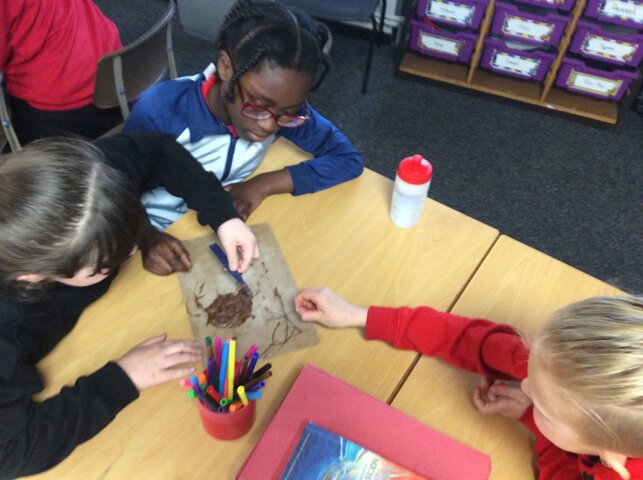 Year 4 have started looking at their new history topic about the stone age. Today they got the opportunity to explore a primary source from the era, Stone Age poo (don't worry, it's just flour and coco powder).
They were looking for a variety of food sources that may have been consumed by Stone…
Category: Year 4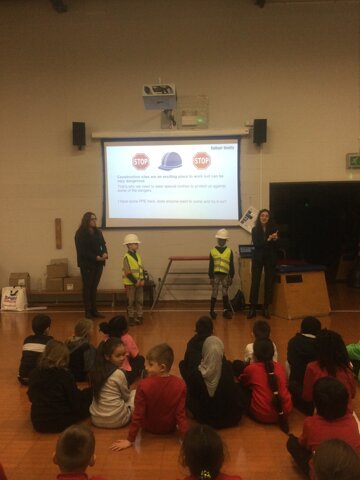 Year 3 and 4 were inspired by a presentation on opportunities in the construction industry.
They dressed up in protective gear and all received a book that explained some of the exciting things that can happen on a building site.
Category: Year 4

Year 4 – Class 12 have been working with Lala to produce rainforest sounds using instruments.
They have learnt about creating a crescendo (getting to the loudest point) and then using a diminuendo (getting to the quietest point) and including them in their performance.
See if you can…
Category: Year 4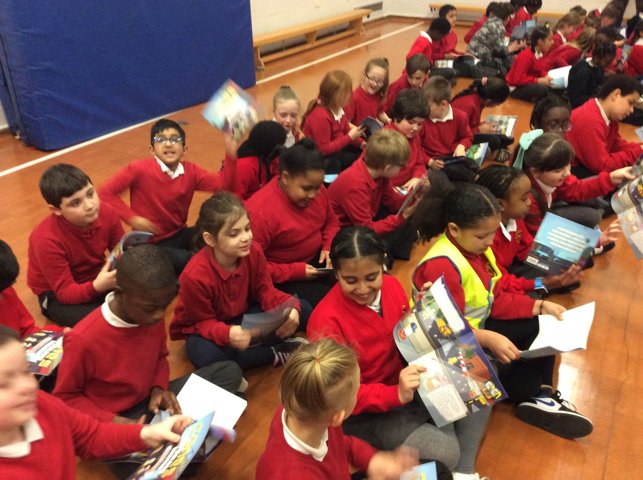 Year 4 enjoyed an assembly, presented by Balfour Beatty, about the building industry and all the great work they are doing around Leeds to make our roads better and safer.
They even got to take away their own story about a group of cones on a building site.
Category: Year 4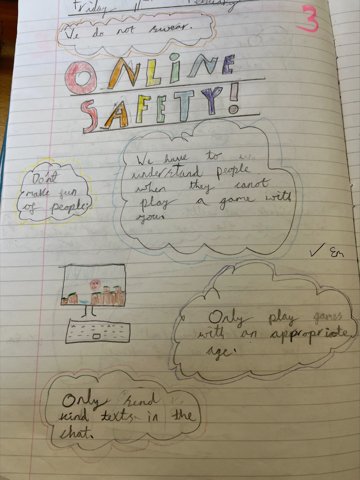 Class 11 have been finding out how to stay safe online and how to behave responsibly.
We made posters to show how we can help ourselves and others to stay safe online.
Category: Year 4