Blog Category: Year 4

Class 12 have been working hard practicing the performance of the lovely poem 'I'm Walking With My Iguana.'
They have used bongos to keep a beat.
Category: Year 4

Class 12 have been continuing to their work making rainforest sounds.
They have been using instruments to make the sound of the rain.
Category: Year 4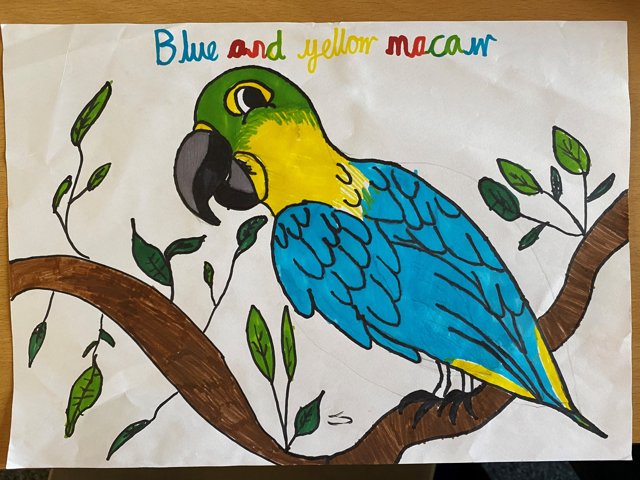 One of our children has completed some extra homework looking at the Strawberry Dart Frog and finding information about it.
He has also drawn a Blue and Yellow Macaw, all as part of our rainforest topic.
Category: Year 4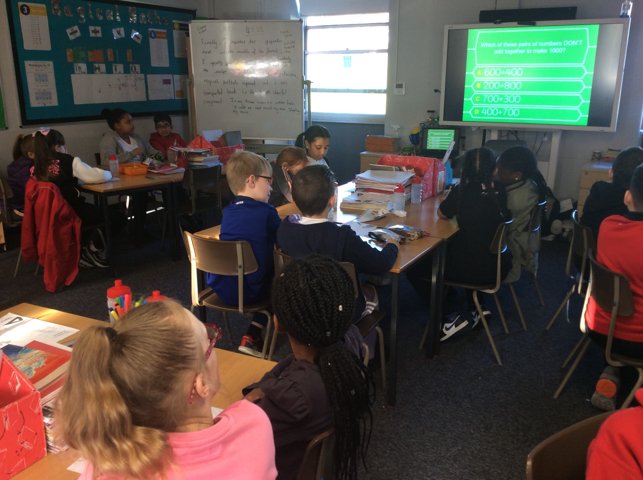 Class 12 enjoyed number day. They explored the Fibonacci sequence and took part in a quiz.
Category: Year 4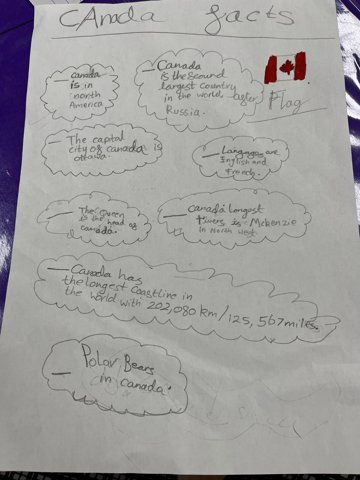 Class 11 have been busy researching Canada for our homework this week!
We have worked hard to find out many interesting facts about Canada - Did you know Canada has the longest coastline in the world?
We can't wait to find out about even more countries over the next few weeks.
Category: Year 4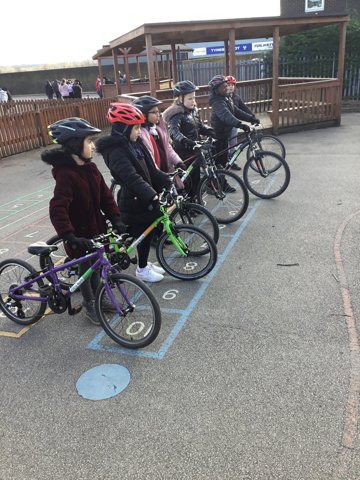 Year 4 enjoyed their Bikeability sessions.
They learned about bicycle maintenance and either learned to ride a bike, or improve upon their existing skills.
Category: Year 4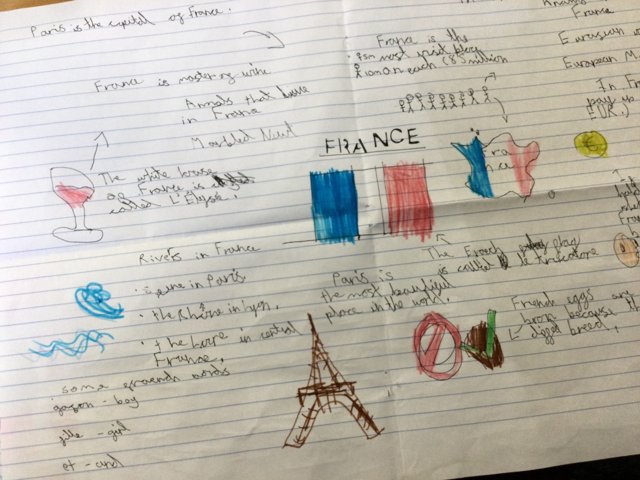 Class 11 have had a fantastic time researching France at home for our geography challenge of finding out about as many different countries as possible!
We also related it to our French topic of food and used it to inform our French menus that we are making.
Category: Year 4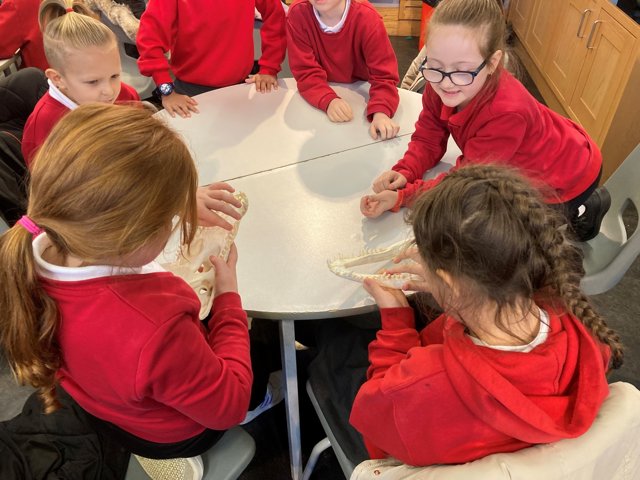 Year 4 - Class 12 loved their rainforest workshop at Tropical World.
They got to dress up, find out about different animals in the rainforest, compare a rainforest to native woodland and explore the skulls of rainforest animals.
Category: Year 4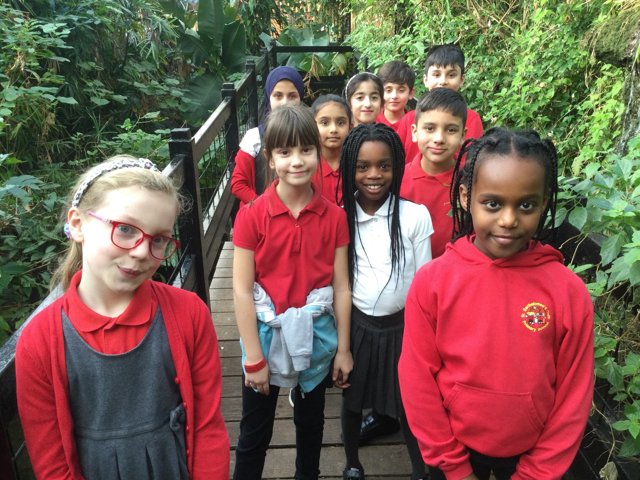 Class 11 had a fantastic time at Tropical World! We learned all about the rainforest and looked at some animal skull replicas. We explored animal habitats and even saw the keepers feeding the Tamarin! We had a great time exploring the maze and one of us had a butterfly land on them.
Category: Year 4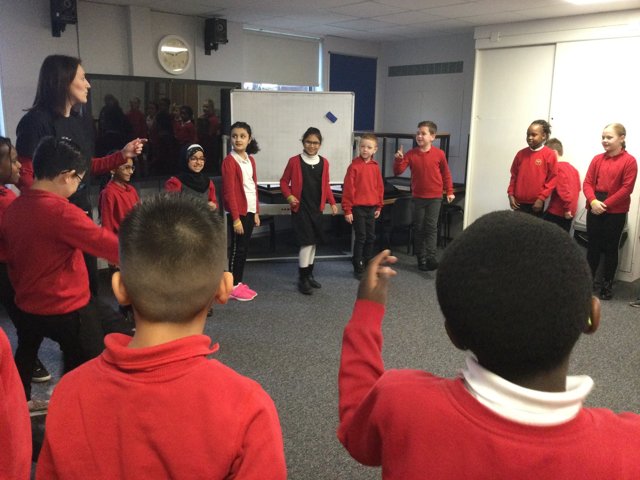 Class 11 had an excellent time with LaLa in Music! We had fun making rainforest sounds which we then turned into a piece of music. We can't wait to see what fun we'll have in music next week!
Category: Year 4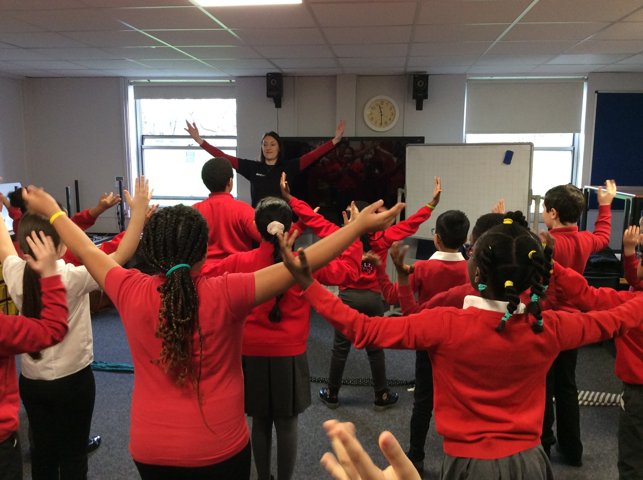 Class 12 enjoyed taking part in a performance workshop using their topic of Rainforests as inspiration.
They took part in body orchestra with one conductor and 2 children making rainforest noises.
Category: Year 4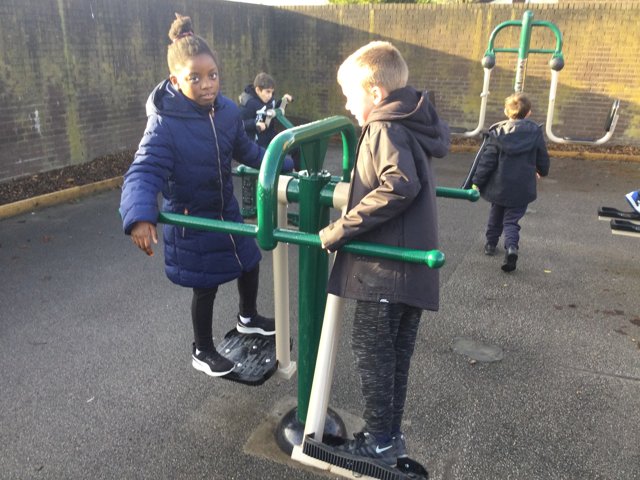 Pupils keeping fit and healthy using the outside gym during break time.
Category: Year 4