Blog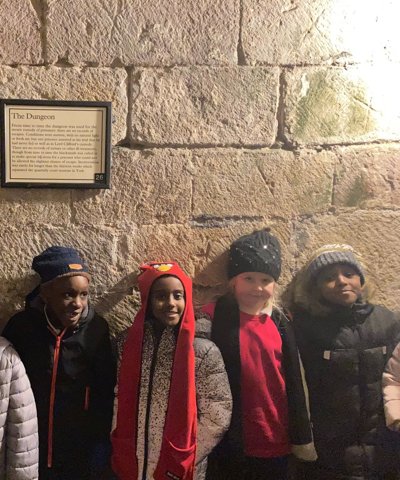 Year 2 had an amazing time at Skipton Castle, they learnt more information about the Battle of Hastings and how Skipton Castle was involved.
The children learnt about the drawbridge and murder hole to stop those entering the castle, the masons getting paid per brick and how the dungeons were…
Category: Year 2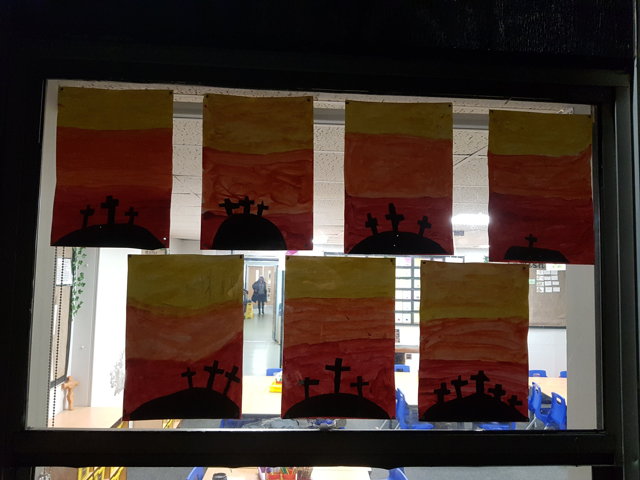 Some great RE art by the children in year 2. A powerful message about the story of Jesus.
Excellent work, well done.
Category: Year 2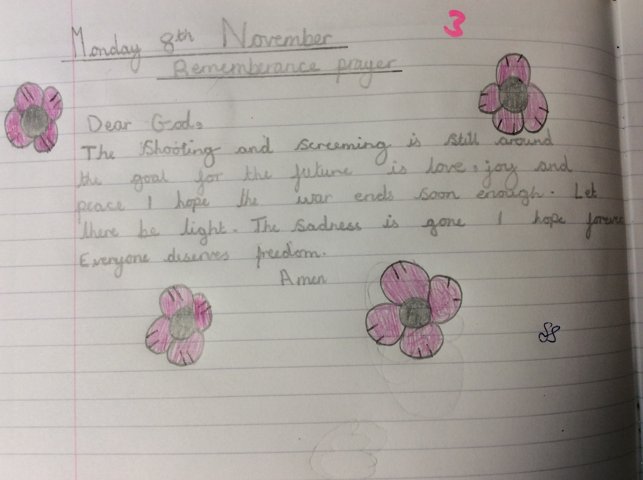 Class 18 have written some remembrance prayers this week.
Category: Year 6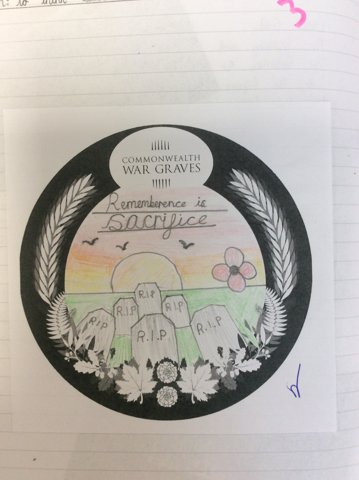 Class 18 have done a great job creating remembrance wreaths.
Category: Year 6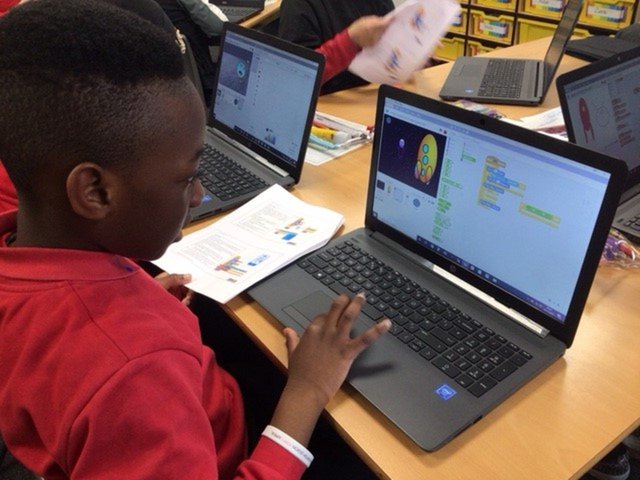 Children in class 16 have enjoyed computing and learning how to control the movement of a player's sprite using the keyboard.
Children have also then shared ideas and discussed each other's work.
Category: Year 5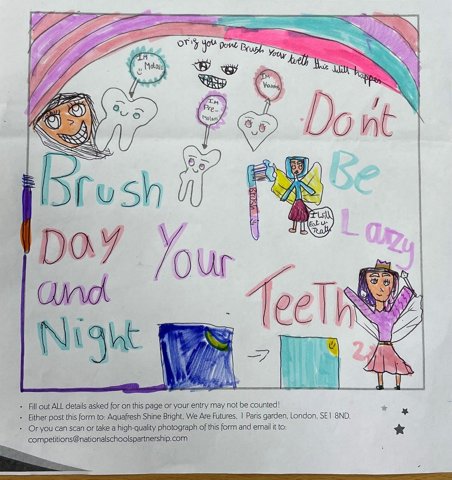 Children in class 19 produced some amazing entries for the Shine Bright competition.
Well done to all for their efforts! Here are some of the entries:
Category: Year 6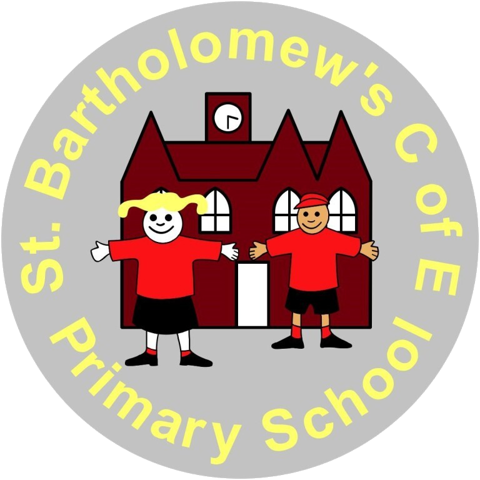 Class 17 have been learning to program Micro:bits.
They have enjoyed discovering the different things they can make them do.
Category: Year 6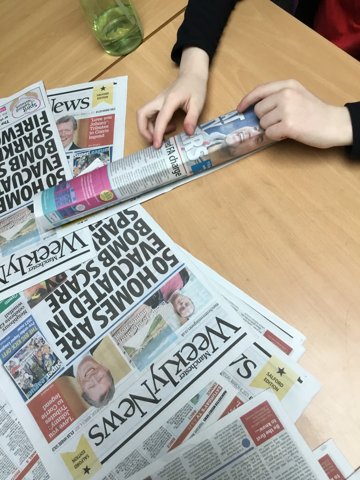 Year 5 enjoyed looking at how we can strengthen objects during a paper table challenge!
Category: Year 5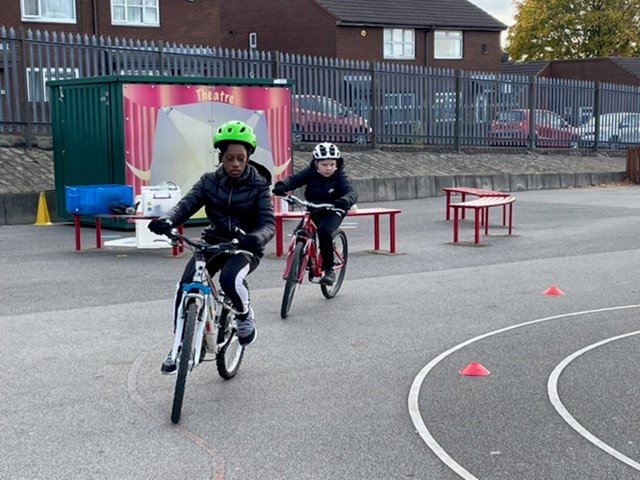 Class 18 had an amazing week completing Bikeability.
Well done to all that participated!
Category: Year 6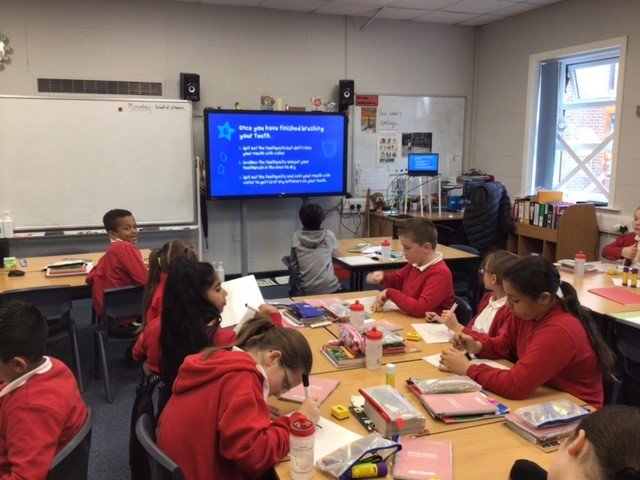 Children in class 19 enjoyed working through the Shine Bright Quiz and learning about the six top tips for looking after teeth.
Children worked extremely hard on their competition entries, including poems, posters and song lyrics.
Category: Year 6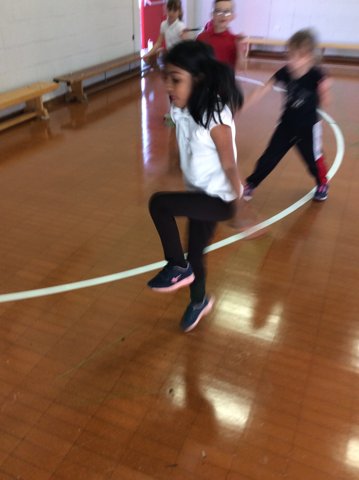 In the first half term of school, year 2 worked really hard on their skipping skills, by the end of the half term lots of children could skip in lots of different ways.
Well done class 8.
Category: Year 2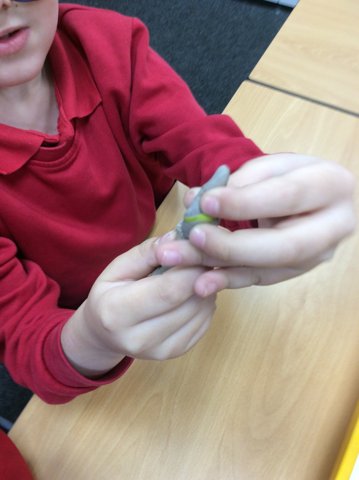 In science year two have been discussing different scientific vocabulary.
We showed the meaning of the scientific words twist, squeeze, bend and squash using play dough and our bodies.
Category: Year 2